For a safe and enjoyable trip please consider the following travel tips and information. Outdoor activities can be hazardous. Suitable safety precautions should be taken at all times.
Electric Vehicle Charging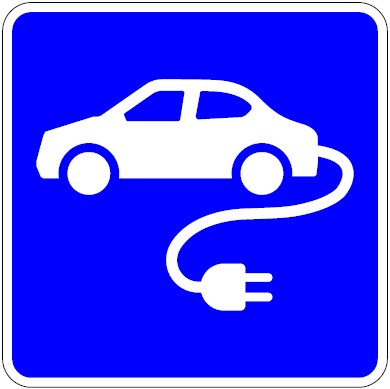 The following towns offer EV charging points
Bruce Rock – Amphitheatre, Johnson St
Corrigin – Corrigin Hotel 17 Walton St & Corrigin Windmill Motel, Brookton Hwy
Hyden – Hyden Roadhouse, Marshall Street
Kulin – Public Amenities, 49 Johnson Street
Lake Grace – Lake Grace Roadhouse, 96 Stubbs Street
Merredin – Central Wheatbelt Visitor Centre, 85 Barrack Street & Merredin Rec Centre, Bates Street
Southern Cross – Southern Cross Oval, 98 Spica Street
For more information see PlugShare
Driving Tips

Self-driving through The Wheatbelt may take you into some remote areas where forward planning is extremely important to ensure your experience is safe, enjoyable and memorable. The following is a list of safety tips to assist you:
Always tell someone where you are going, your return dates and your itinerary.
Make sure your vehicle is in top mechanical condition.
Check road conditions before departure. Rain can make some tracks and roads impassable. When travelling on unsealed roads, exercise caution and 'read' the road well ahead of the vehicle.
Carry extra food, water, fuel and vehicle spares if you are travelling on remote tracks.
In event of a breakdown in a remote location, remain with your vehicle.
The outback can be very hot in summer so if you are travelling at this time of the year make sure you are carrying plenty of drinking water.
Roads and tracks on private property should not be used without the landholder's permission. Leave gates as you found them.
Take care at all railway crossings. Train movements can be irregular and not all crossings have flashing lights.
Large slow-moving agricultural machinery may be encountered on highways and local roads, so take care when overtaking.
Dust can obscure vision when travelling or passing on dirt roads.
Beware of wandering livestock and wildlife, especially at dusk and dawn when visibility may be poor and they become more active.
Be prepared! Pack a first-aid kit. Slow down on corrugated dirt roads and always drive at a speed suited to the prevailing conditions.
Potable Water
Granite outcrops and lakes do not guarantee water and if there, the quality of the water cannot be assured. Always carry ample fresh water for drinking and camping.
Food and Fuel
Food and fuels are generally available every 100-300kms. It is recommended that you plan ahead, LPG Autogas is not available in all regional areas. Contact local visitor centres for Fuel availability before you travel.
Road Trains
Road trains are common along many regional Western Australian highways and in particular the mining and agricultural areas. Road trains can often have up to four trailers and on the open road can travel at speeds up to 100kph.
National Parks
Visitor Fees apply at major National Parks in Western Australia. Three types of passes are available, Day Park Pass, which are available from the Ranger of the Park or self-registration stations at the entry to the park, Holiday Park Pass, which covers a 4 week period of park visitations, or Annual All Park Pass, which is valid for 12 months. Annual Passes are available for purchase at the Central Wheatbelt Visitor Centre in Merredin.
Nature and Wildlife
When bush walking or visiting Nature Reserves do not disturb wildlife, remove plants, rocks or aboriginal artefacts. In warmer months watch out and stay clear of snakes. Always have a well-equipped First Aid Kit nearby in case of emergencies.