Wheatbelt Tours & Experiences
______________________________________________________________________________
Njaki Njaki Aboriginal Cultural Tours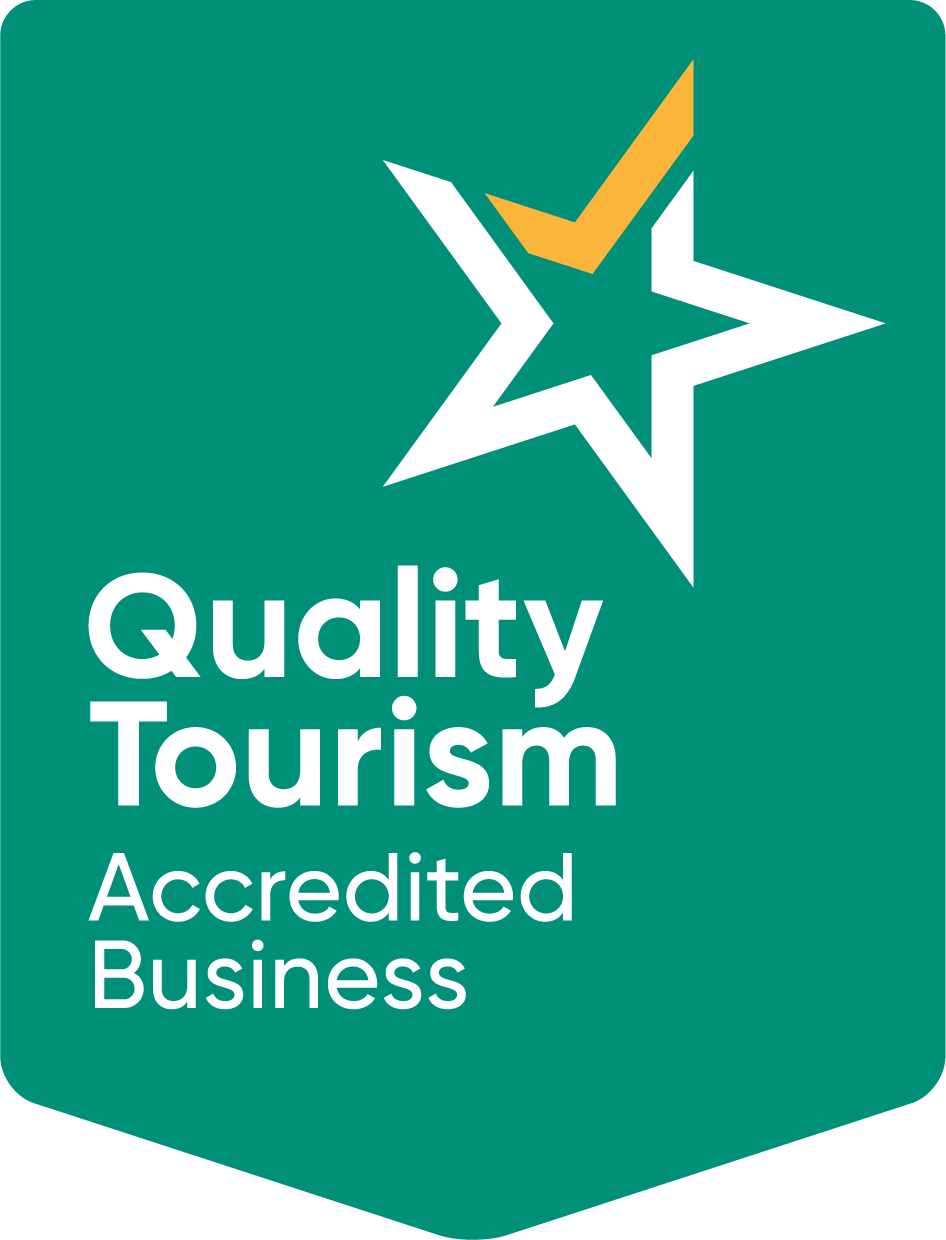 Bookings Phone: Mick Hayden +61 407 984 470
Email: enquiries@njakinjaki.com.au
Website: www.njakinjaki.com.au
An authentic Aboriginal experience that takes you on a journey of the world's oldest and continuing culture.
Join Njaki Njaki Traditional Owner and Aboriginal tour guide Mick and undertake a cultural walking tour of Merredin Peak and the surrounding reserve. Learn about the rich Aboriginal history via a walk along the trail up the rock and be rewarded with delightful views of the town and reserve land to the East. Learn about the Njaki Njaki peoples creator that shaped the landscape we now see today through the Moulyk Dreaming Tour. We can provide tailor made tours on request.
Merredin Peak Tour
Duration: 2 hours, Tour Days: Fri, Sat & Sun
Cost: Adults $70, Seniors $55, Children (17 and under) $40, Family (4 people) $200
Moulyk Dreaming Tour
Duration: allow 7 – 8 hours, Tour Days Fri, Sat & Sun
Cost: Adults $150, Seniors $120, Children (17 and under) $100, Family (4 people) $450
Merre Local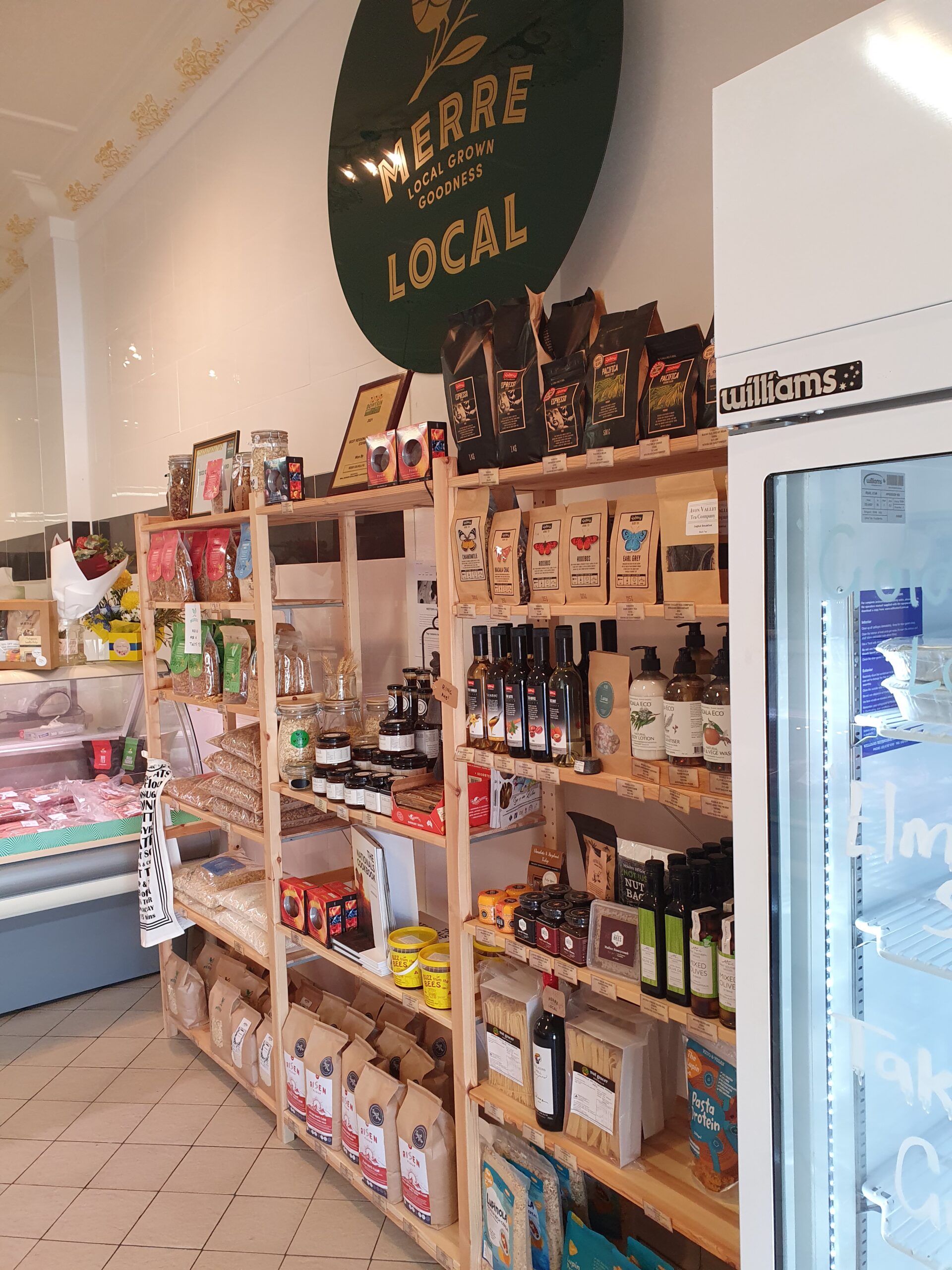 9 Bates Street
Merredin, 6415
Phone: +61 459 042 911  or + 61 400 707 770
Email: orders@merre.com.au
Website: www.merre.com.au
Opening Hours: Thurdays & Fridays 8am – 5.30pm and Saturdays 8am – 12.30pm
MERRE connects local people with local produce.

At our shop front MERRE LOCAL,  we bring you the best of the Wheatbelt produce. Items include fresh butchered local meat & other pantry items made using Wheatbelt grains, produce & other selected items from the best of WA. Check out the store for weekly specials and freshly baked goods – and of course our granola and oats. Watch out for events bringing local producers and farmers to you with demos and taste testing.
Hyden
Katter Kich Gallery and Tours

36 Marshall Street
Hyden 6359
Phone: 0477 771 548 Michael Ward
Email: katterkichgalleryandtours@gmail.com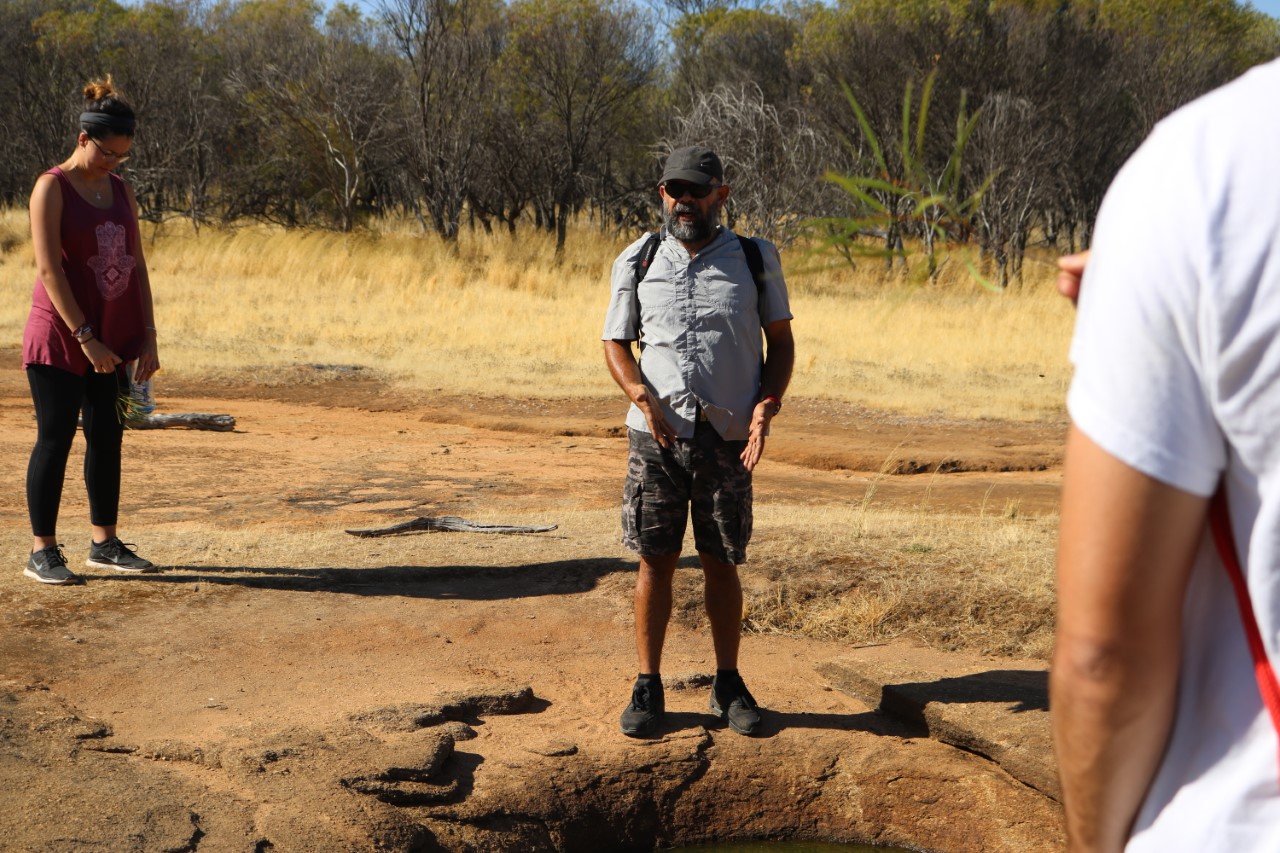 KATTER KICH GALLERY AND TOURS has been created to showcase the history, art and storytelling of the first nations people of Hyden. The gallery has an amazing selection of art to buy and also houses some of our private collection. The gallery also has a studio for artists to create work to sell in the showroom.
Join Michael Ward who has lived in Hyden all his life on a guided walking tour of Katter Kich (wave rock), Hippos Yawn and the Breakers. Learn about the Cultural significance of the area and the dreamtime stories.
Morning tours are available @ 8.00am and the Twilight tour @ 4.00pm.
Walking tours take 2hrs so wear sturdy footwear and bring water.
To book a tour contact Michael on 0477 771 548
Narembeen
Wadderin Wildlife Sanctuary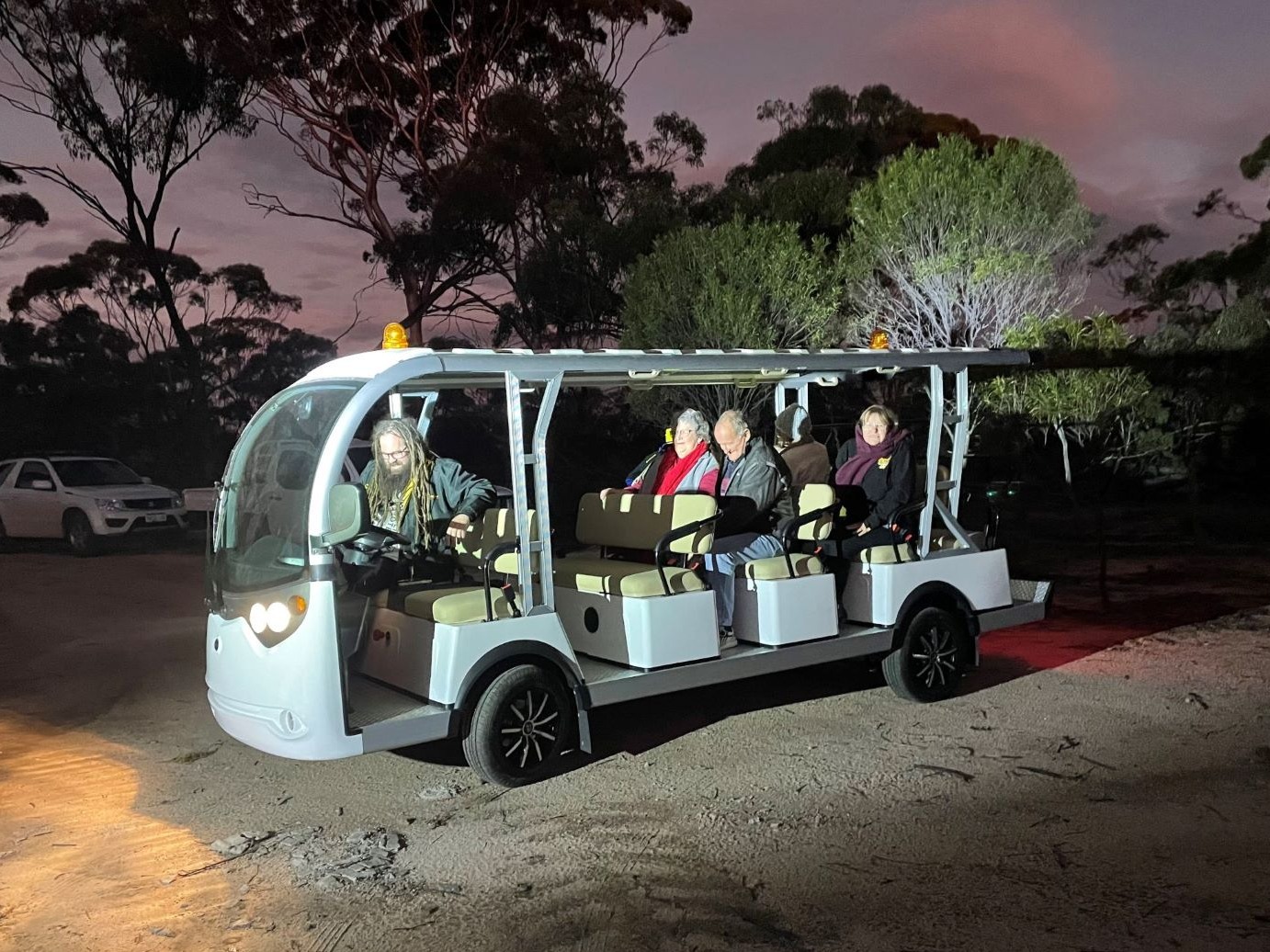 Wadderin Wildlife Sanctuary is 430 ha in size, enclosed by 9 km of fox- and cat-proof fencing and home to reintroduced fauna close to extinction in the WA Wheatbelt. Animals including the Red-tailed Phascogale, Brush-tailed Bettong (Woylie) Banded Hare-wallaby, Brushtail Possum and Southern Brown Bandicoot (Quenda) now thrive within the safe haven. The sanctuary is run by a local volunteer community group that undertakes ongoing maintenance and improvement to the sanctuary and runs night tours through DONATIONS within the sanctuary.
Our Tours are taken on an open electric bus at night so you can hear, see and experience the bush and the native animals that live in their own habitat first-hand. The entire tour takes about 1 hour, so you will need to allow a 1.5hr. A guide meets visitors at the Narembeen Roadhouse to lead you to the sanctuary where the electric bus is fully charged and waiting for your arrival.
Tours
Tours are available within the fence to view the nocturnal animals.  Book Online or email Wadderinwildlife@gmail.com
Walkers Hill Vineyard
6321 Kulin-Lake Grace Road
Phone: + 447 651 418
Website: www.walkershillvineyard.com.au/
Opening Hours: Wednesday – Sunday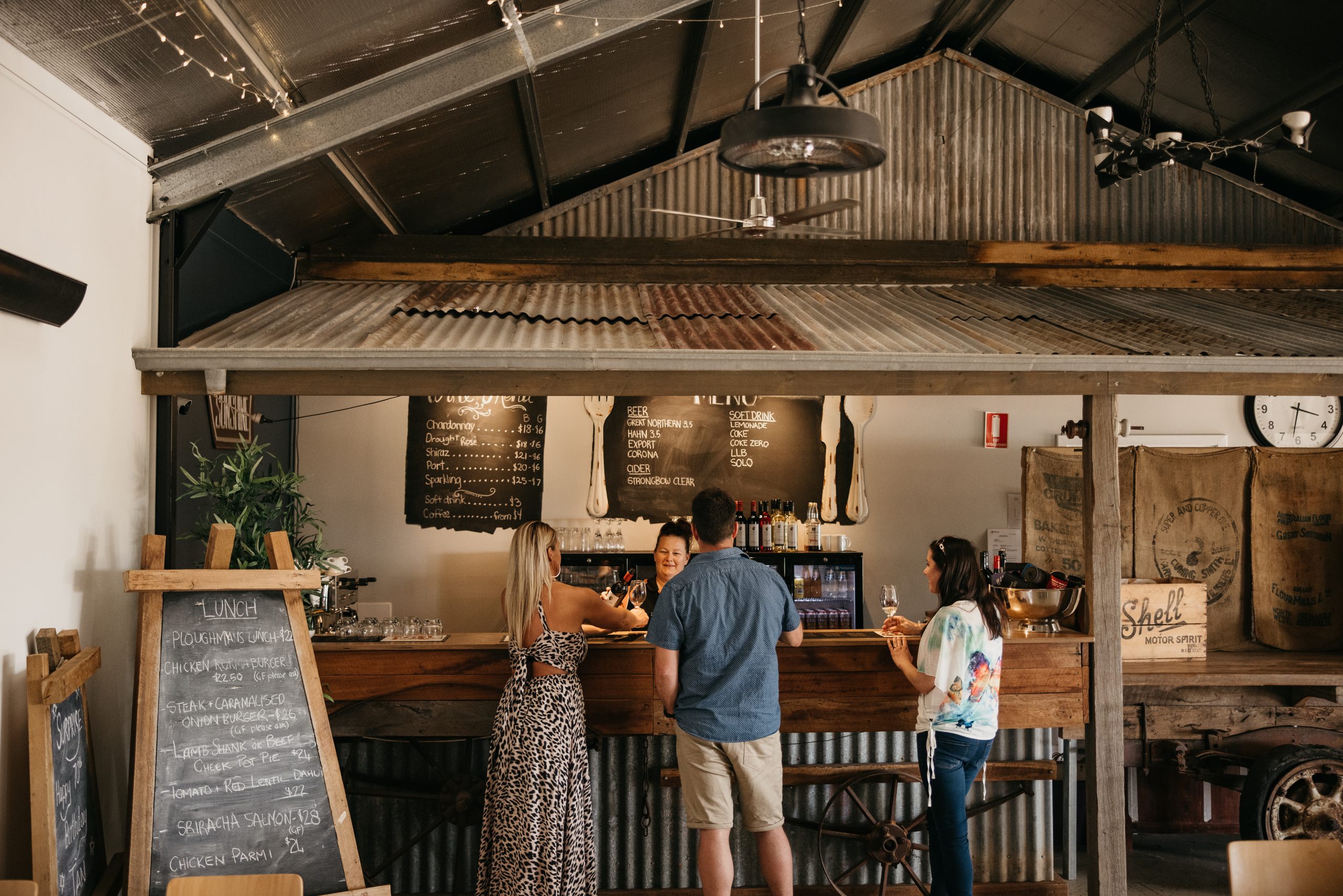 We are Western Australia's most inland vineyard, situated in the Eastern Wheatbelt amongst the rolling farm land. Walkers Hill Vineyard is the ideal spot to stop & refresh, offering wine tastings & sales, tea/coffee & homemade cakes it's a place you don't want to miss.
Walk among the vines, meet & talk with the owners, pretend to stomp some grapes in the half barrels or set up a picnic among the sheoaks & gum trees.
As well as offering wine tasting & sales we also have local produce, wood work & wine accessories for sale.