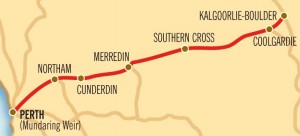 On your Golden Pipeline journey, explore the Wheatbelt towns along the trail – Meckering, Cunderdin, Tammin, Kellerberrin, Merredin, Westonia and Southern Cross.

Duration: 2 to 4 days
Distance: 650km One Way Perth to Kalgoorlie
Road Conditions: Sealed roads with short stretches of maintained unsealed sections to attractions.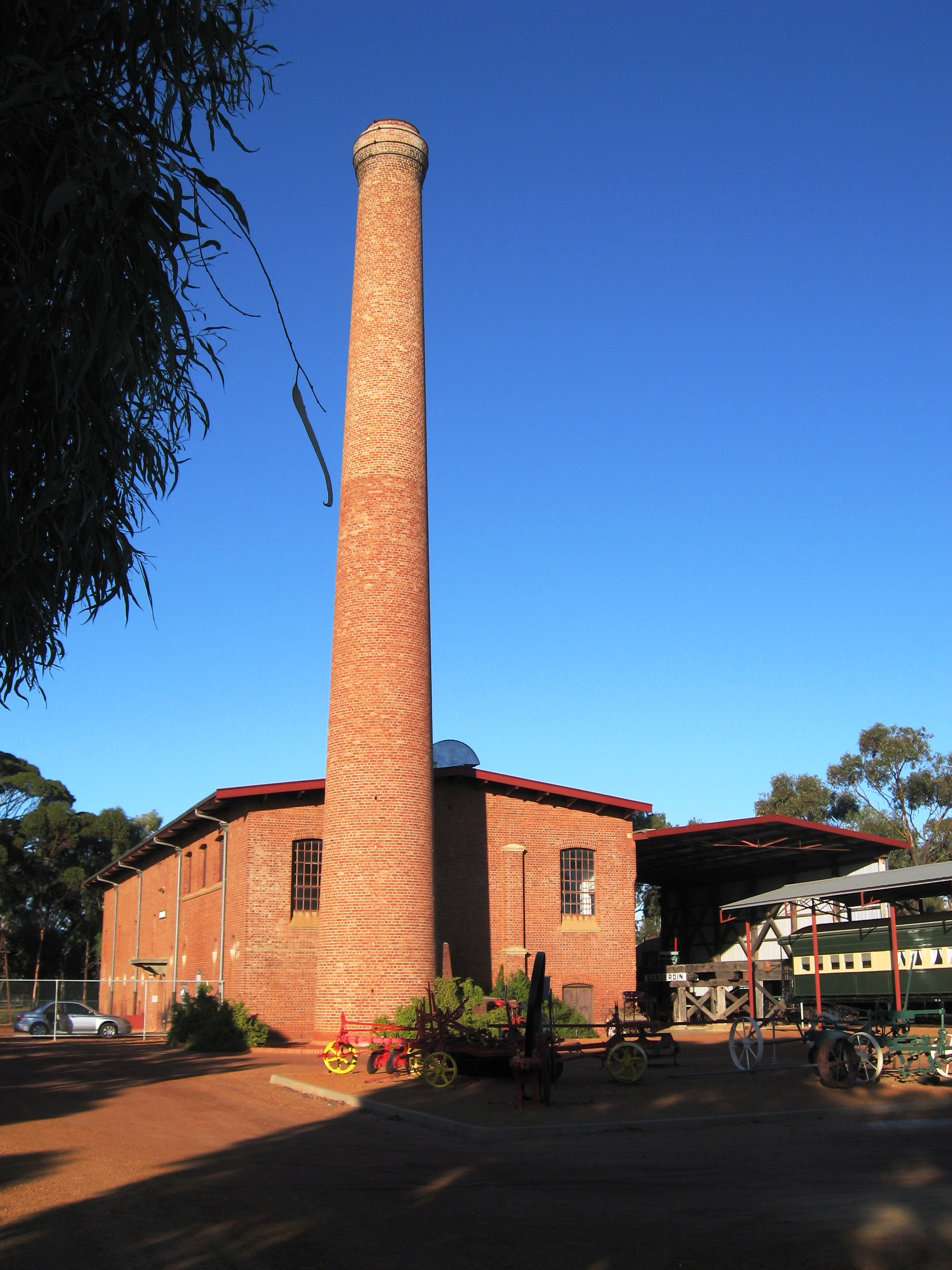 Explore the route of a really impressive engineering feat, C.Y O'Connor's water pipeline constructed over 100 years ago. Visit the original pump station sites and highlights like the Cunderdin No. 3 Pump Station Museum, the 1968 earthquake interpretive walk trail and memorial sites in Meckering, historical landmarks like the WWII army hospital site at Merredin Peak and relics of the gold rush era at the ghost towns near Southern Cross. Marvel at the size of the wheat silos and large rail yards, which attest to the significance of the surrounding agricultural land.
Visit Charles Gardner Nature Reserve, south of Tammin on route to see Tammin's Hunt's Well. Back in town visit Tammin's Hydrology Model, which demonstrates how salinity is impacting on the Wheatbelt landscape. Don't miss the view from the Kellerberrin Hill lookout as the pipeline takes you past rock water catchments and springtime wildflowers. See a rock wave formation and Charles Hunt's pioneer well at Totadgin Rock and Conservation Park 14kms south of Merredin.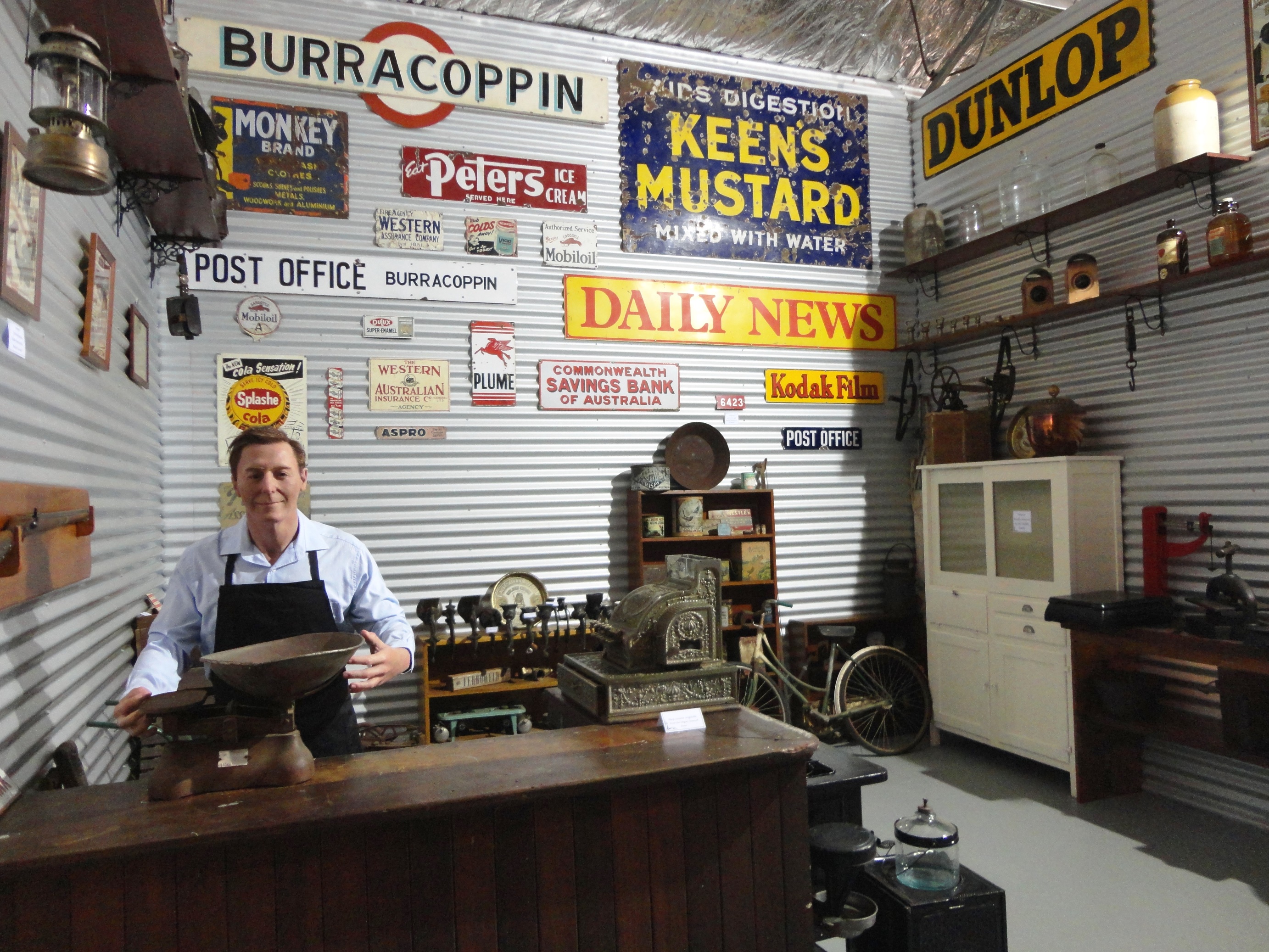 At Merredin Peak, explore the bush walk or rock walk trail to an 1890's rock wall rainwater catchment around the top of the granite outcrop leading to a rock channel and spillway into Railway Dam. Cross the original site of the No. 1 Rabbit Proof Fence at Burracoppin 20km east of Merredin and head north from Carrabin to Westonia where history is preserved in the towns' buildings facades.
Westonia's gold mining and social history is encapsulated in the remarkable Hood-Penn Museum with a mine blast simulation tunnel. A pedestrian access ramp gives you a great view
of the Edna May open cut mine 1km north of the town. At Southern Cross take in the Yilgarn History Museum displays and impressive mineral collection.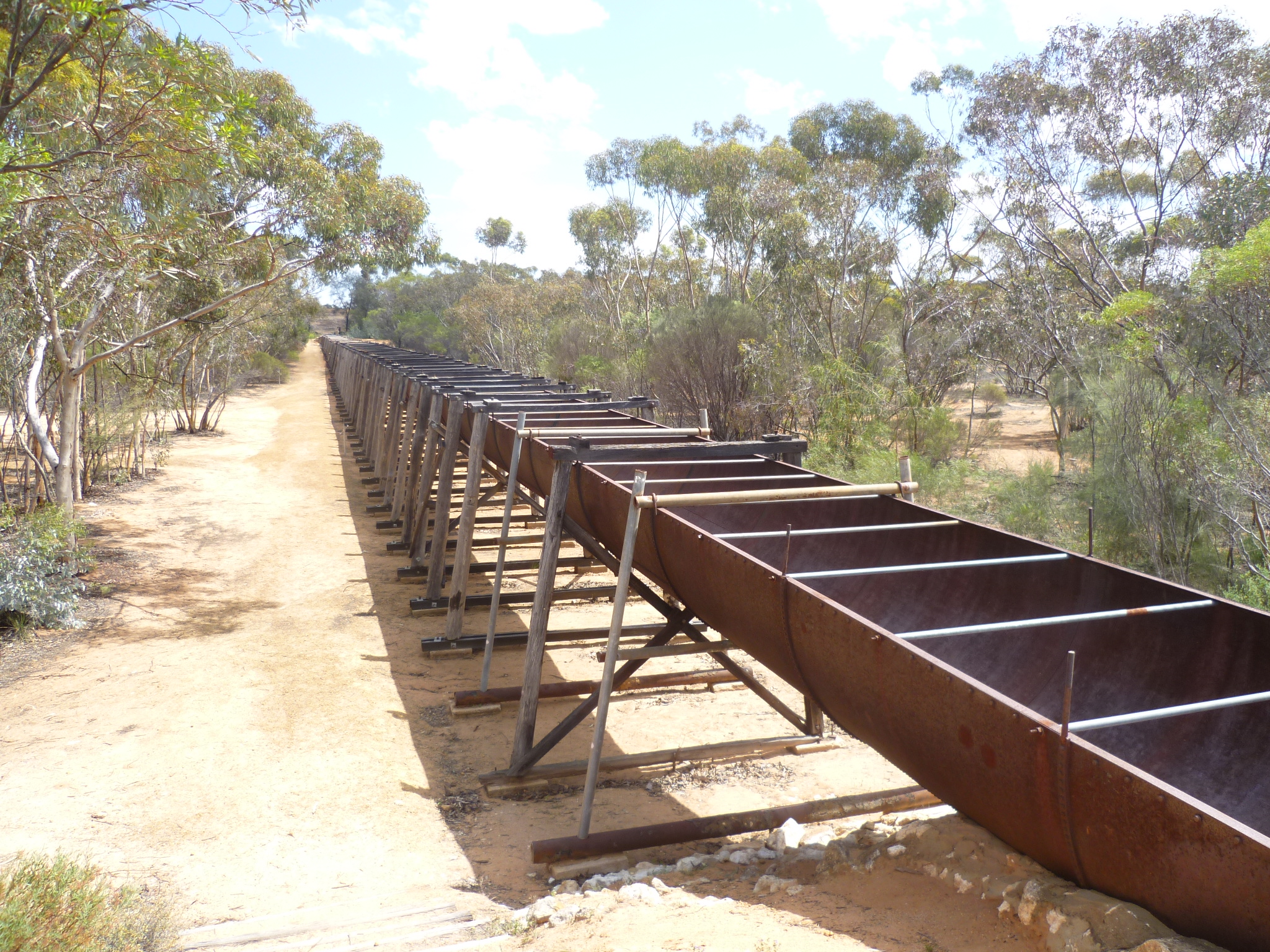 Travel 50km east to Karalee Rock and reservoir, a remarkable early example of a timber and steel aqueduct water catchment feature with RV camping beneath the eucalypt canopy. Natural history abounds as you continue on through the Great Western Woodlands, stopping at RV campsites in Boorabbin National Park and Boondi Rock and continuing onto Coolgardie and Kalgoorlie.
Looking for Accommodation?
There are numerous options for RV's with most towns having caravan parks and RV friendly camp sites, some with facilities. If you are looking for a bed, there are B & B's, self-contained units, farm stays, motels & hotels.