A list of contact details and addresses of all Visitor Centres and Information Points in the Eastern Wheatbelt region of Western Australia.
Visitor Centres displaying the italic i logo are accredited and may have extended opening hours and greater facilities.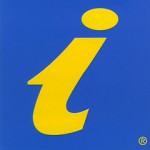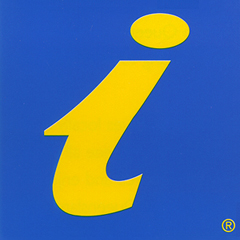 Central Wheatbelt Visitor Centre
Barrack Street
MERREDIN WA 6415
Tel: +61 8 9041 1666
Tel: 1300 736 283
Email: visitor@merredin.wa.gov.au
www.wheatbelttourism.com
Opening Hours: Monday to Friday 8:30am to 4.30pm.
Wave Rock Visitor Centre
Wave Rock Wildflower Shop
HYDEN WA 6359
Tel: +61 8 9880 5182
www.waverock.com.au
Beacon Community Resource Centre
11 Rowlands Street
BEACON WA 6472
Tel: +61 8 9686 1014
Email: beacon@beaconcrc.net.au
Website: www.beaconwa.com.au
Bencubbin Community Resource Centre
283 Monger St
BENCUBBIN WA 6477
Tel: +61 8 9685 1007
Email: bencubbin@crc.net.au
Bruce Rock Community Resource Centre
40-42 Johnson Street
BRUCE ROCK WA 6418
Tel: +61 8 9061 1687
Email:admin@brucerockcrc.com.au
Corrigin Community Resource Centre
55 Larke Crescent
CORRIGIN WA 6375
Tel: +61 8 9063 2778
Email: corrigin@crc.net.au
Cunderdin Community Resource Centre
57 Main Street
CUNDERDIN WA 6407
Tel: +61 8 9635 1784
Email: cunderdin@crc.net.au
Dowerin Community Resource Centre
13 Stuart Street
DOWERIN WA
Tel: +61 8 9631 1662
Email: admin@dowerincrc.org.au
Kellerberrin Community Resource Centre
94-96 Massingham Street
KELLERBERRIN WA 6410
Tel: +61 8 9045 4991
Email: kellerberrin@crc.net.au
Kondinin Visitor Information
Shire Office, Gordon Street
KONDININ WA 6367
Tel: +61 8 9889 1006
Email: enquires@kondinin.wa.gov.au
www.kondinin.wa.gov.au
Koorda Community Resource Centre
43 Railway Street
KOORDA WA 6475
Tel: +61 8 9684 1081
Email: koorda@crc.net.au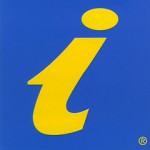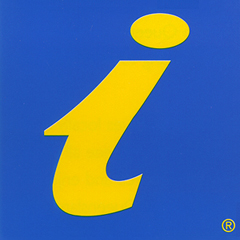 Kulin Visitor & Community Resource Centre
Johnston Street
KULIN WA 6356
Tel: +61 8 9880 1204
Email: rcgmr@kulin.wa.gov.au 
www.kulin.wa.gov.au
Lake Grace Visitor Centre
Stubbs Street
LAKE GRACE WA 6353
Tel: +61 8 9865 2140
Email: lgvisitorscentre@westnet.com.au
Website: www.lakegracevisitorcentre.com.au
Mukinbudin Visitor Information
Shire Office, Maddock Street
MUKINBUDIN WA 6479
Tel: +61 8 9047 2100
Email: admin@mukinbudin.wa.gov.au
www.mukinbudin.wa.gov.au
Narembeen Community Resource Centre
2/19 Churchill Street
NAREMBEEN WA 6369
Tel: +61 8 9064 7055
Email: crcreception@narembeen.wa.gov.au
www.narembeen.wa.gov.au
Nungarin Community Resource Centre
28 Railway Avenue
NUNGARIN WA 6490
Tel: +61 8 9046 5400
Email: crc1@nungarin.com.au
Quairading Community Resource Centre
1 Parker Street
Quairading WA 6383
Tel: +61 8 9645 0096
Email: quairading@crc.net.au
Southern Cross Visitor Information
Shire Office, Antress Street
YILGARN WA 6426
Tel: +61 8 9049 1001
Email: yilgarn@yilgarn.wa.gov.au
www.yilgarn.wa.gov.au
Tammin Visitor Information
Shire Office, Donnan Street
TAMMIN WA 6409
Tel: +61 8 9637 0300
Email: shire@tammin.wa.gov.au
Trayning Visitor Information
Shire Office, Railway Street
TRAYNING WA 6488
Tel: +61 8 9683 1001
Email: admin@trayning.wa.gov.au
Westonia Visitor Information
Shire Office,Wolfram Street
WESTONIA WA 6423
Tel: +61 8 9046 7063
Email: shire@westonia.wa.gov.au
Wyalkatchem Community Resource Centre
Cnr Honour Avenue and Flint Street
WYALKATCHEM WA 6485
Tel: +61 8 9681 1500
Email: wyalkatchem@crc.net.au