We stock a wide range of local and regional Wheatbelt history, natural history and wildflower books which are listed below.  Contact us on 9041 1666  if you are interested in purchasing any publications and we can arrange payment and postage of them.
Local History Publications
A History of Trayning – Reg Appleyard & Don Couper $55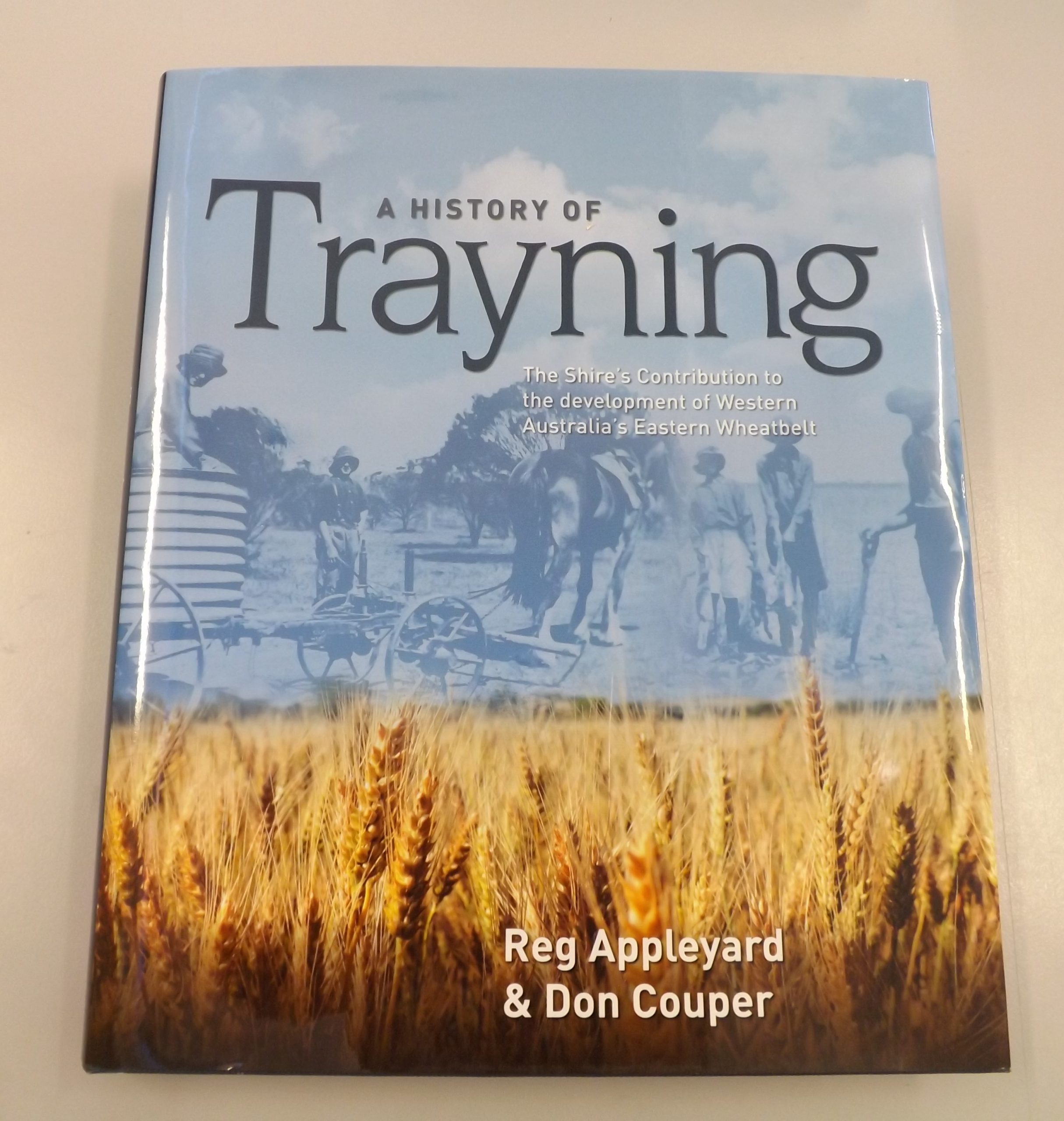 A history of Trayning is a timely description of Western Australia's eastern wheatbelt.  Apart from its study of government policy in the area, it also covers the achievements of pioneer farmers.
A Piece of String – Maxine Cornish $55
Stories of the Nungarin District. This is not a history of facts and statistics, but a collection of stories about ordinary people who pioneered the Eastern Wheatbelt and managed to achieve remarkable things.

Bullfinch & the Yilgarn Goldfield – Gilbert Ralph $35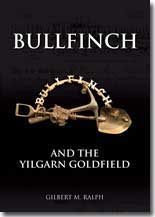 Bullfinch and the Yilgarn Goldfield had its beginnings with a suggestion from Sir Laurence Brodie-Hall that the unique nature of the community at Bullfinch during the Great Western Consolidated era from 1950 to 1963 deserved recording. Sir Arvi Parbo, who began his mining career at Bullfinch, supported the concept and they encouraged Gilbert Ralph, a retired Executive from Western Mining Corporation, to write a history of Great Western and Bullfinch. Gilbert has taken five years to research and write this history.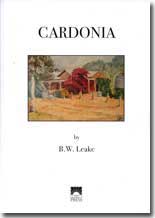 Cardonia – BW Leake $28
This collection of the writings of the well known farmer, historian, naturalist, Bruce Leake, contains:- Pastoral Pioneers of the Eastern Wheat belt, Reminiscences, Pioneers of Kellerberrin, Eastern Whelt Wildlife, The Mallee Fowl, The Dingo.

CC Hunt's 1864 Koolyanobbing Expedition $12
Charles Cooke Hunt was one of Western Australia's greatest explorers. However, he died young and his exploits were never fully acclaimed. Hunt's trip from York to the Koolyanobbing area and return is his 'forgotten expedition'. Nearly all published information on Hunt erroneously claim that he made 'three expeditions to the eastwards', neglecting this one, his first of four.
Chased but chaste – Joan Ridley $39.95
A Story about great Australian shearers from 1892 -1979.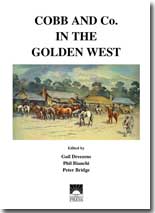 Cobb & Co in the Golden West – Gail Dreezens, P J Bridge, Phil Bianchi $45
The WA coaching companies covered immense distances in scarcely explored country. Among them was the WA Cobb and Co run by Nicholas and Kidman. This collection of reminiscences, reports, timetables, adverts, etc is heavily illustrated. An essential volume on bush history and transport.
Curlews in the Moonlight – Joan Major $25
This book is a compilation of short stories, my memories, adventures, loves and heartaches.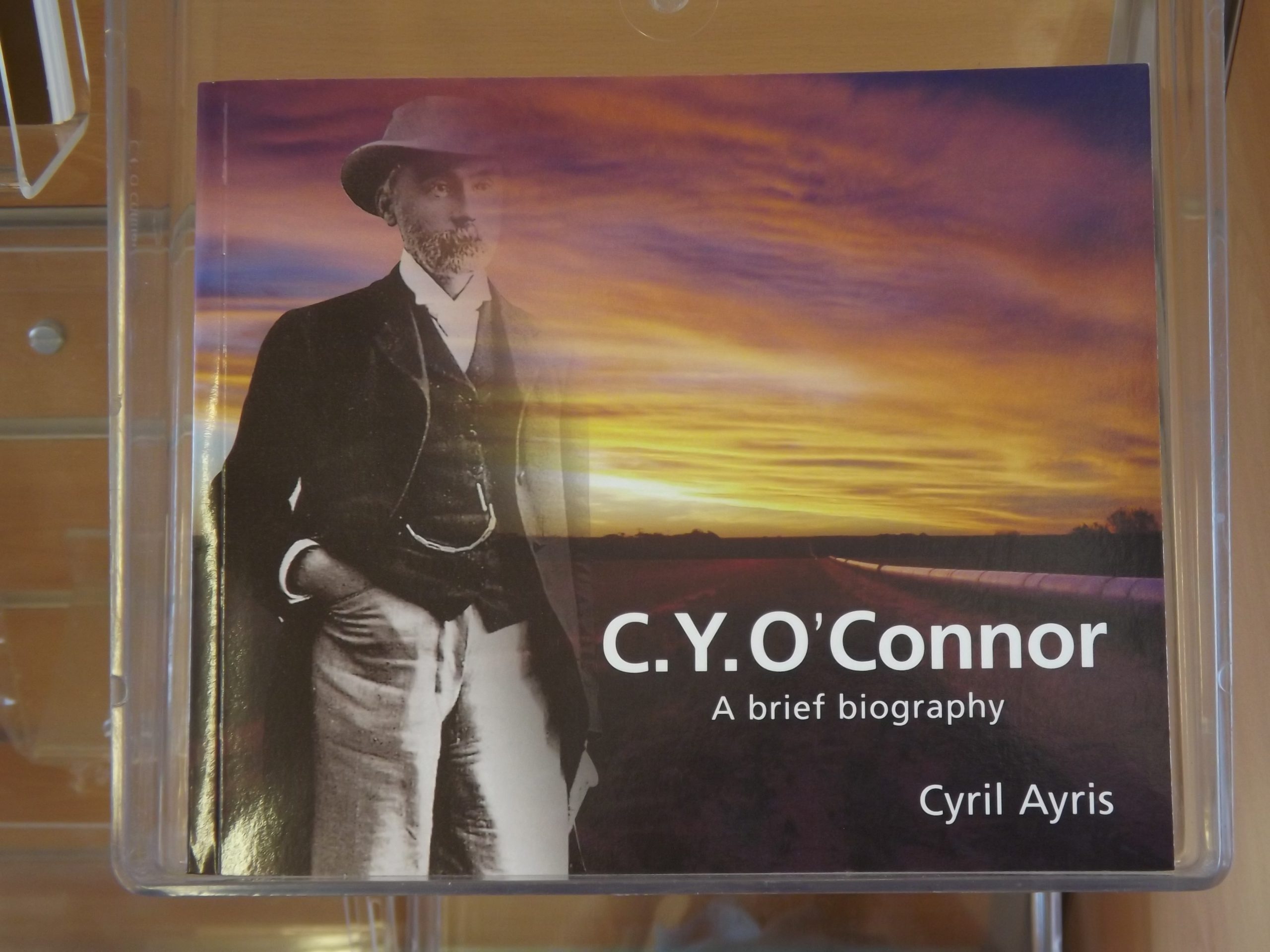 C. Y. O'Connor, A brief biography – Cyris Ayris $15.95
This brief biography traces O'Connor's life from the Irish potato famine that ruined his parents, to the wilds of New Zealand and final to Western Australia where his achievements are celebrated to this day.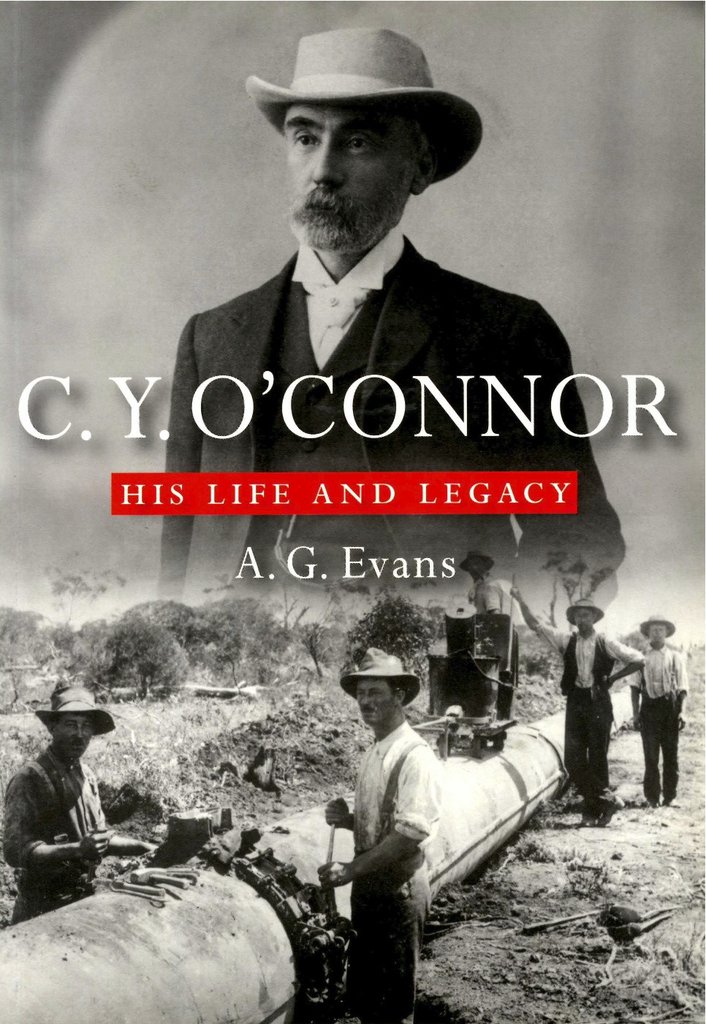 C.Y. O'Connor, His Life and Legacy – A.G Evans $29.95
Charles Yelverton O'Connor is a legendary figure in early colonial civil engineering. But the fame of his great works, particularly the Goldfields Pipeline Scheme, which brought water 560 kilometres to the desert Eastern Goldfields of Western Australia, has almost been matched by that of his enigmatic death.
C. Y. O'Connor by Tony Evans, introduces fresh research material in examining O'Connor's character, influences and background. Evans confirms his subject as a tragic genius whose works changed the face and fortunes of both New Zealand and Australia in the second half of the nineteenth century.
Dark Emu Black Seeds: agriculture or accident? Bruce Pascoe $34.95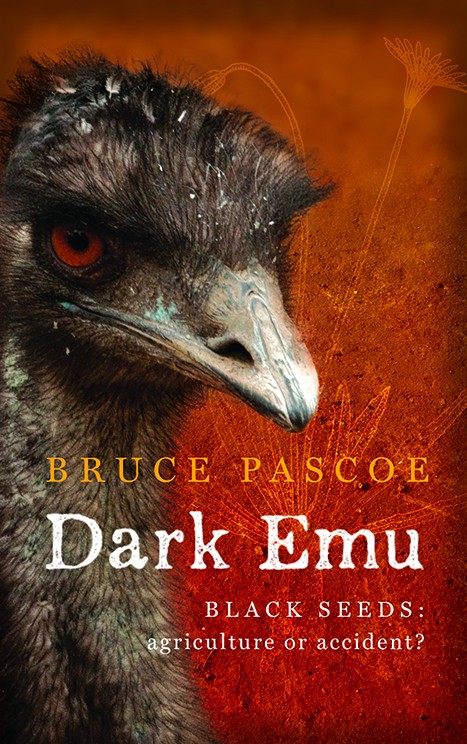 Dark Emu puts forward an argument for a reconsideration of the hunter-gatherer tag for precolonial Aboriginal Australians. The evidence insists that Aboriginal people right across the continent were using domesticated plants, sowing, harvesting, irrigating and storing – behaviours inconsistent with the hunter-gatherer tag.

East of the Fence – Terry Spence $55
Early Years of Walgoolan-Jilbadji

The Family Farm—Success & Succession – Judith Stanich $10
An essential handbook that deals with the very sensitive and taboo subject of family business succession. The author believes she has found a way for families to deal with and resolve this issue.
Getting Through – Lil Turner $15
From sealing wax, until my last post, these stories cover 70 years of exciting Post Office work all over the outback and beyond.
Henrietta – Patricia J. Howe $25
The story of Henrietta Blackburn who arrived in WA from Lancashire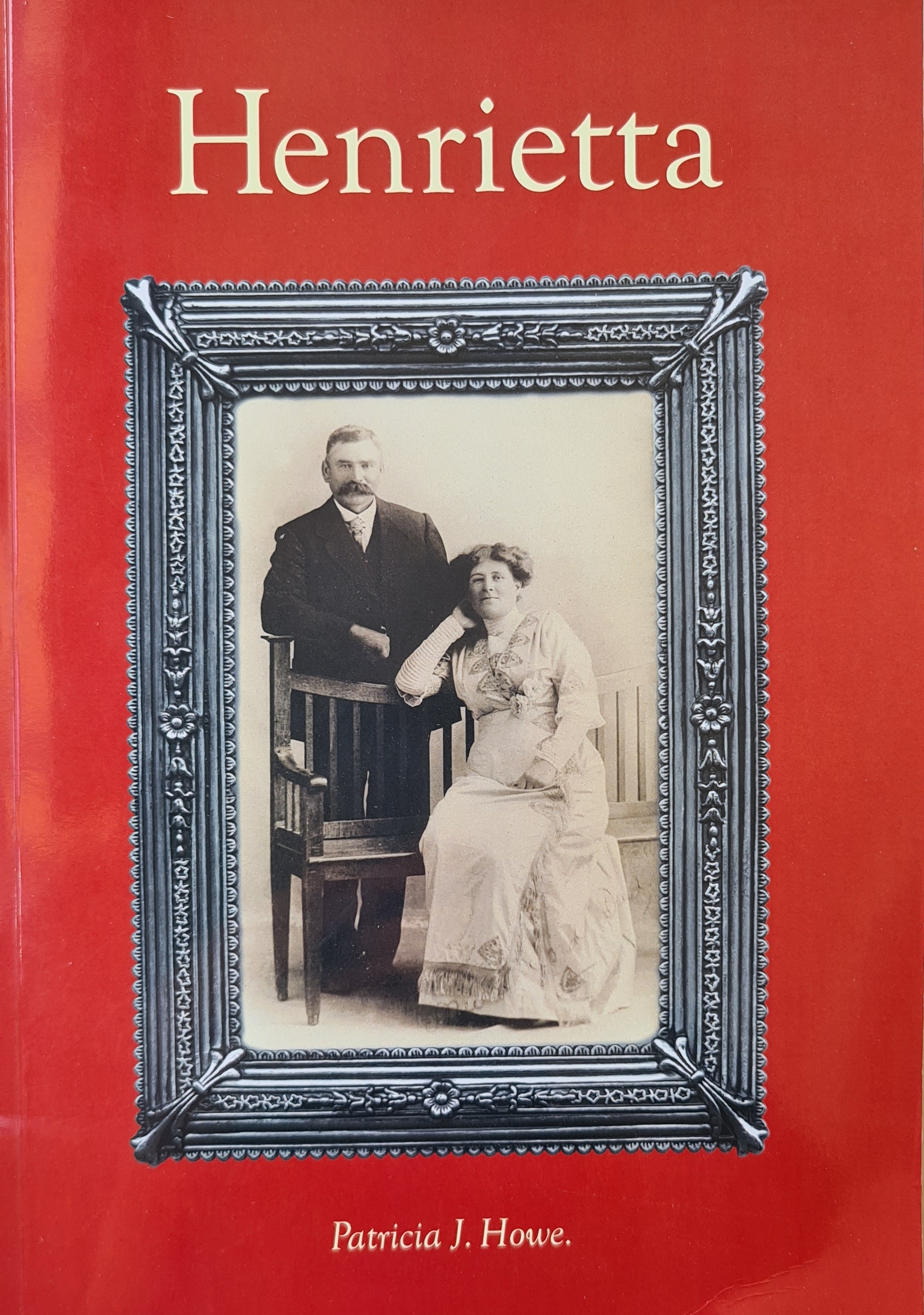 England in 1912 with her two young daughters.  Having home nursing experience she acquired the position of Bush Nurse in the Narrogin area.
Koolyanobbing – Place of Large Rocks and Big Hearts – Michael Duggan & Ian Wake $37
The years between 1965 and 1983 hold a remarkable chapter in the mining of Iron Ore in the Koolyanobbing area of the Yilgarn. Ian Wake and Mike Duggan trace the story of Koolyanobbing from the exploratory drilling for ore deposits to the establishment of a fully functioning mine and township.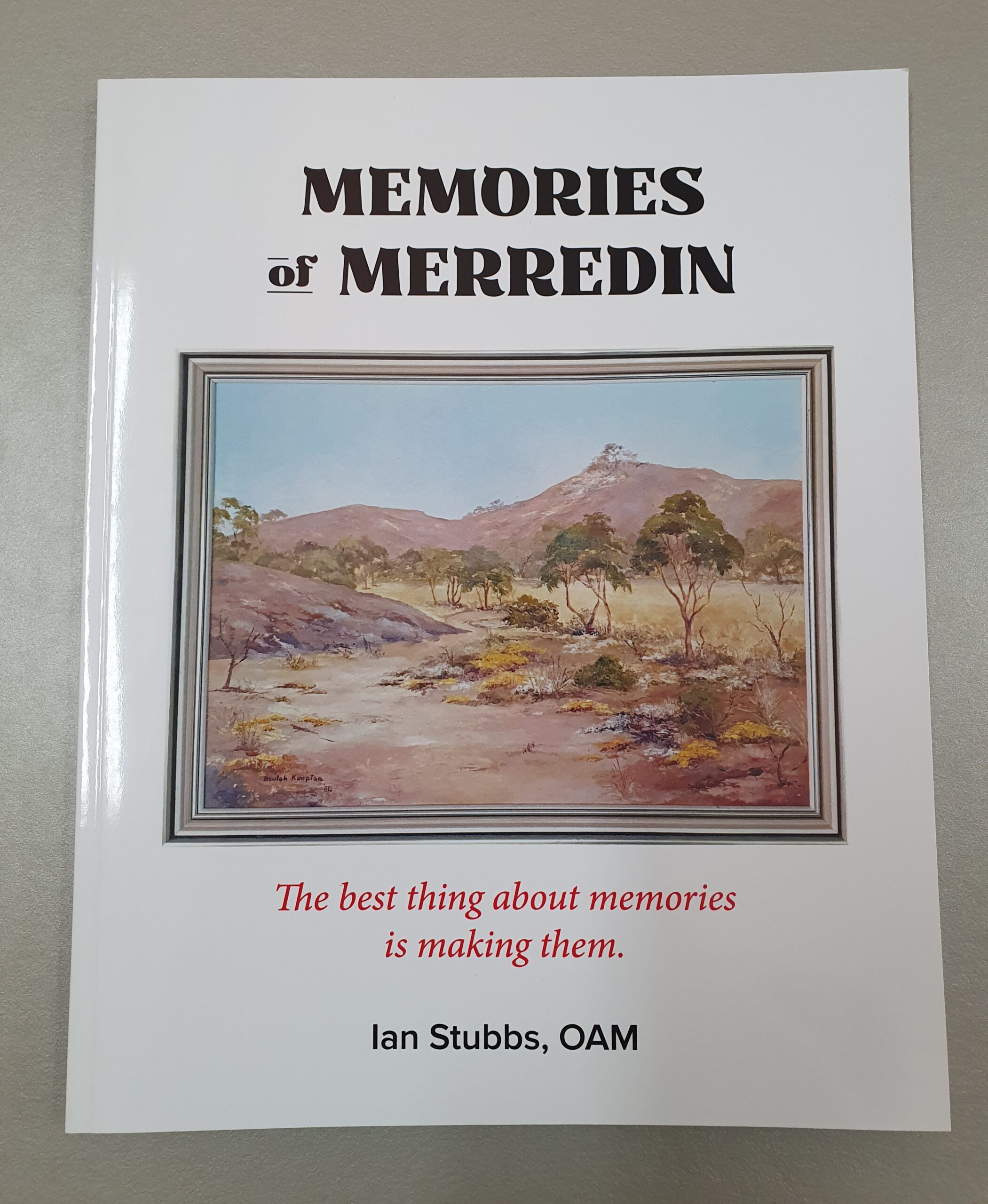 Land of Ancient Tears – Kevan & Rose Davis – $16.50
Wyalkatchem – The Nyoongar Story 
Memories of Merredin – Ian Stubbs – $40
The best thing about memories is making them.

Mindebooka, south eastwards of Doodlakine – May Hayes Thompson $40
A history of Mindebooka, Mindebooka reserve and a small little rural school called Mindebooka.
Moondyne Joe, The Man and the Myth – Ian Elliot $22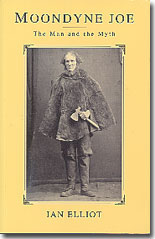 Joseph Bolitho Johns, 'Moondyne Joe' (or 'Moonie' to his mates), was a good badman who gallops across the pages of Western Australian history with all the spirit of a wild bush brumby.
Mulberry Tree, Growing up in Merredin – Esme Park $25
In Mulberry Tree, Esme Park brings to life childhood scenes, voices and personalities. It is a story of striving, sometimes failing, of getting up and striving again and making the most out of every opportunity in the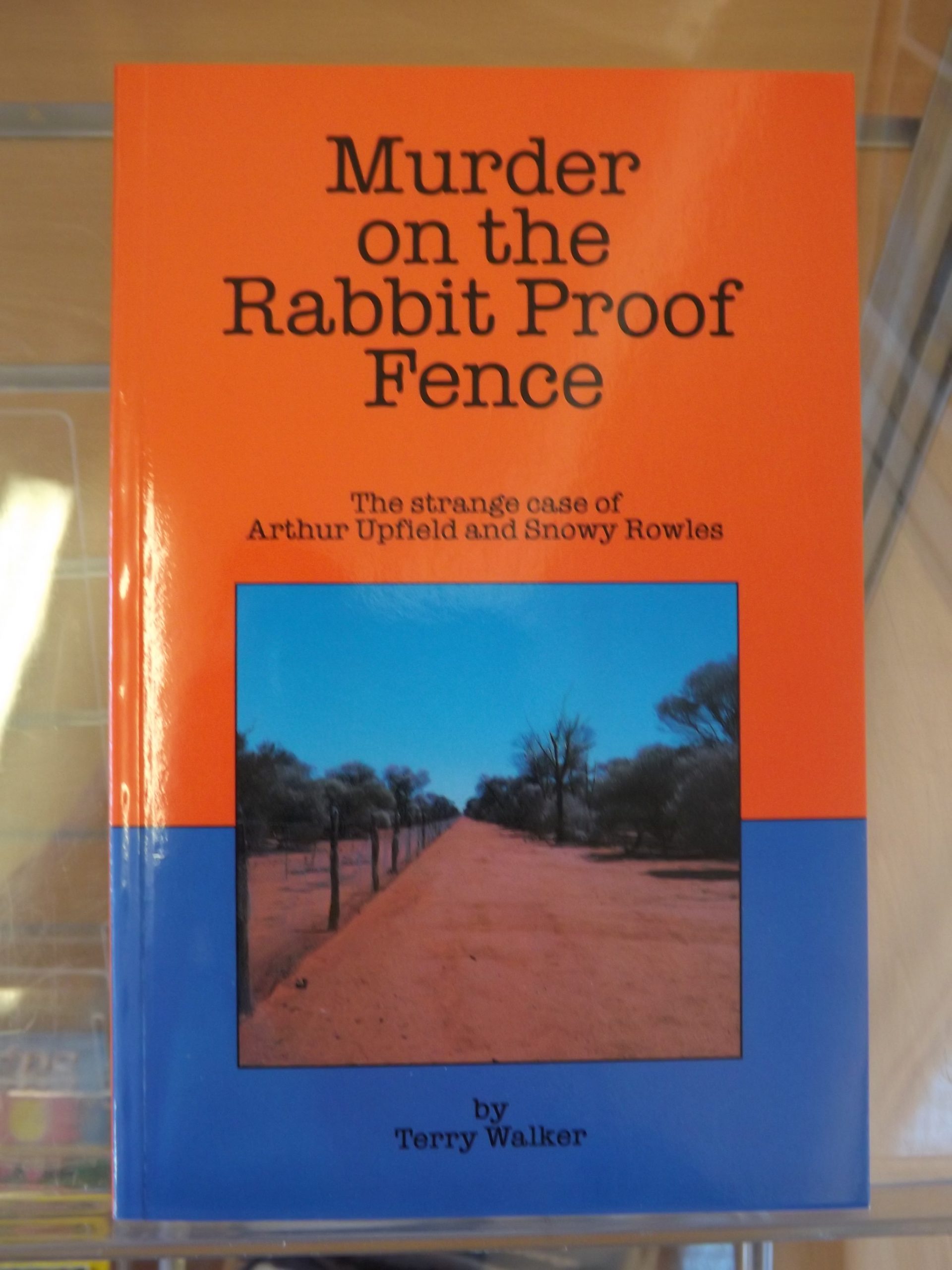 widening circle of family, neighbours and the modern world.
Murder on the Rabbit Proof Fence – Terry Walker $25
It was a murder mystery writer's worst nightmare come true. In 1929 Arthur Upfield, Australia's premier crime writer, plotted a perfect murder for his novel The Sands of Windee. To his horror, one of his friends, Snowy Rowles, put the scheme into deadly effect even before the book was published. The result was Western Australia's most sensational murder trials of the 1930s.
Narembeen The First 100 Years – $55
Family histories of the Narembeen district.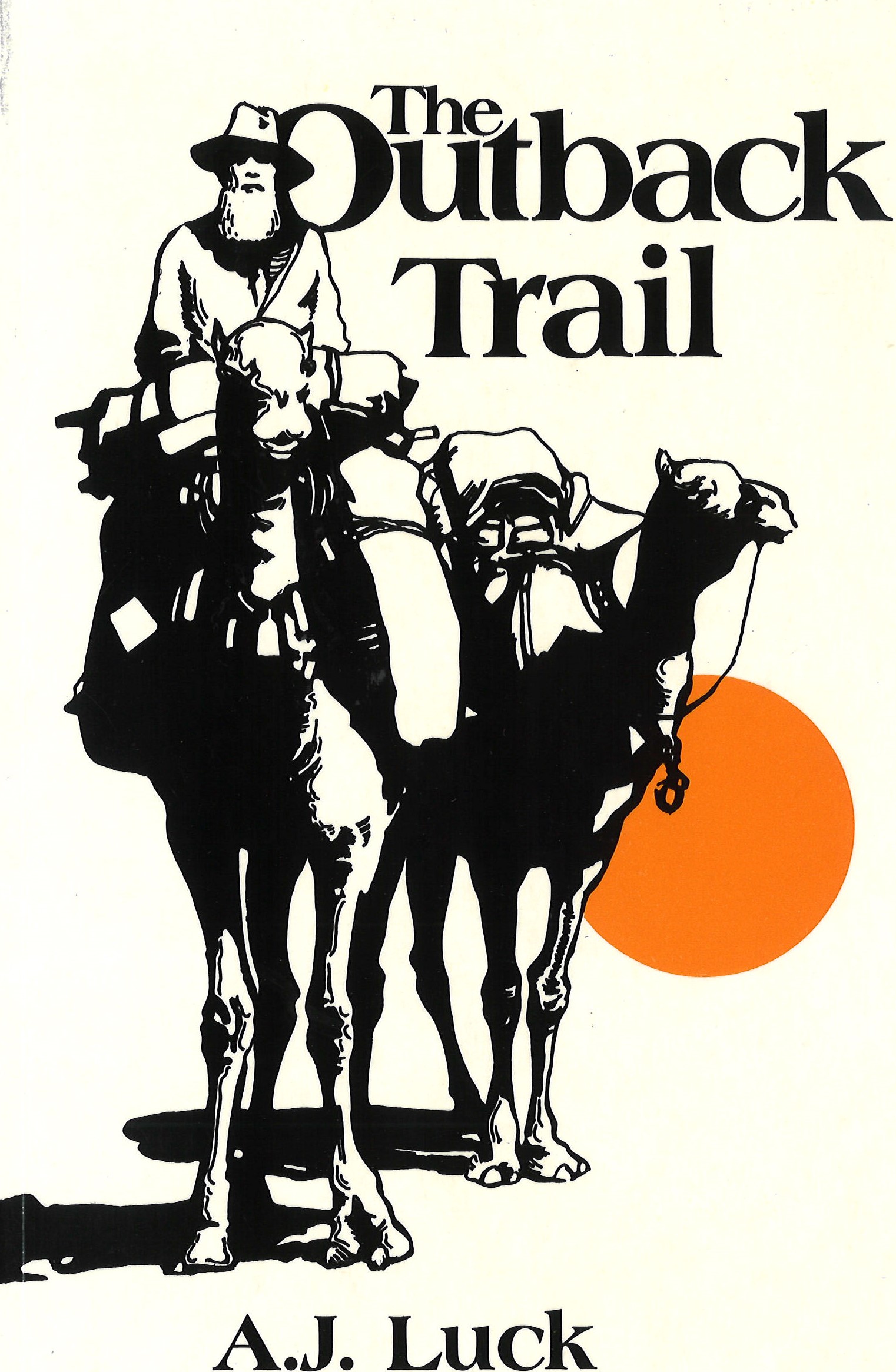 Newcarnie – Nukarni and surrounding districts 1912-1942 – P.J Howe $25
A history of the Newcarnie – Nukarni district.
The Outback Trail-A.J.Luck-  $30
Gus Luck broke many trails back in the 1880's & 1890's. He was a prospector and explorer. In the main the story is a true and faithful record of his experiences. To the generation of today it should be an inspiration.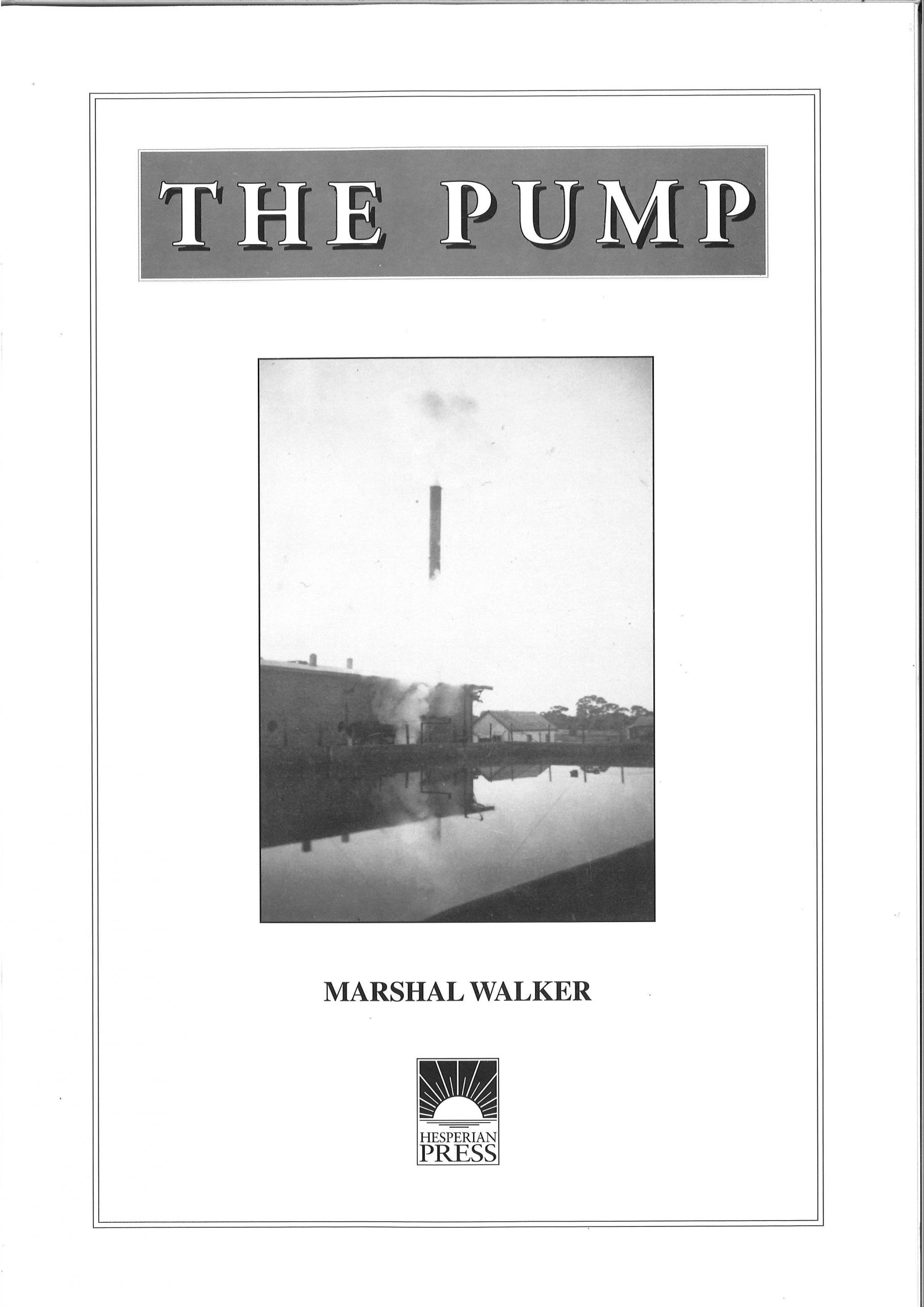 The Pump-Marshall Walker $16.50
This story is a fairly accurate cameo of the galvanic survival struggle of a small and isolated community when C Y O'Connor's pipeline pumped water from Mundaring Weir to Kalgoorlie through a series of eight pumping stations.
Rainbows End – A history of the Muntadgin District – Nadia & Mary Wanless $32.50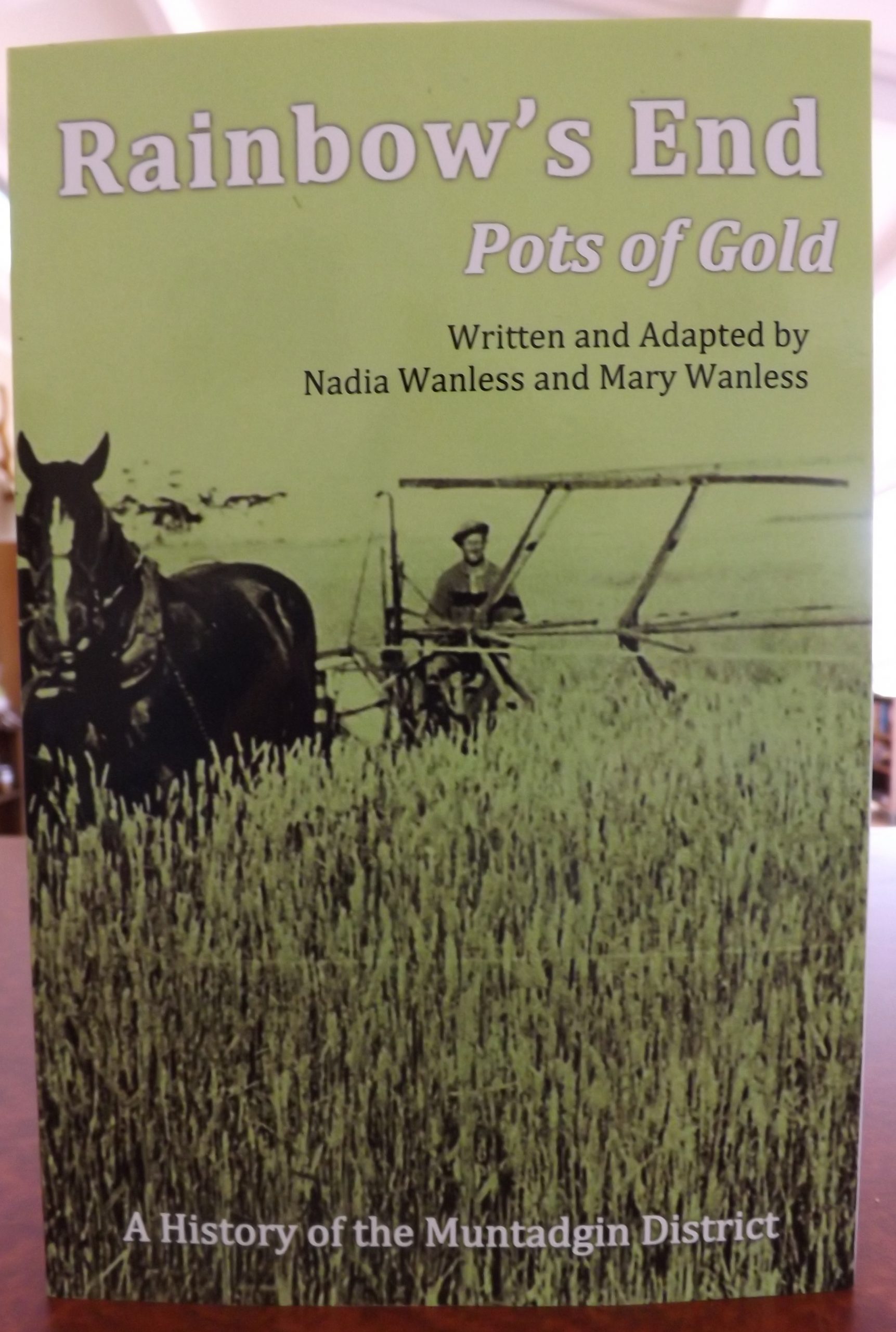 In 1911 the earliest known pioneers were allocated virgin bush lots in the Muntadgin area. This tells the history of the early pioneers to Muntadgin.
Seedtime & Harvest, A history of the Narembeen District – Iris Bristow $25
A story of courage & perseverance, humour and pathos all richly illustrated in some 130 short family histories from 1910 – 1940.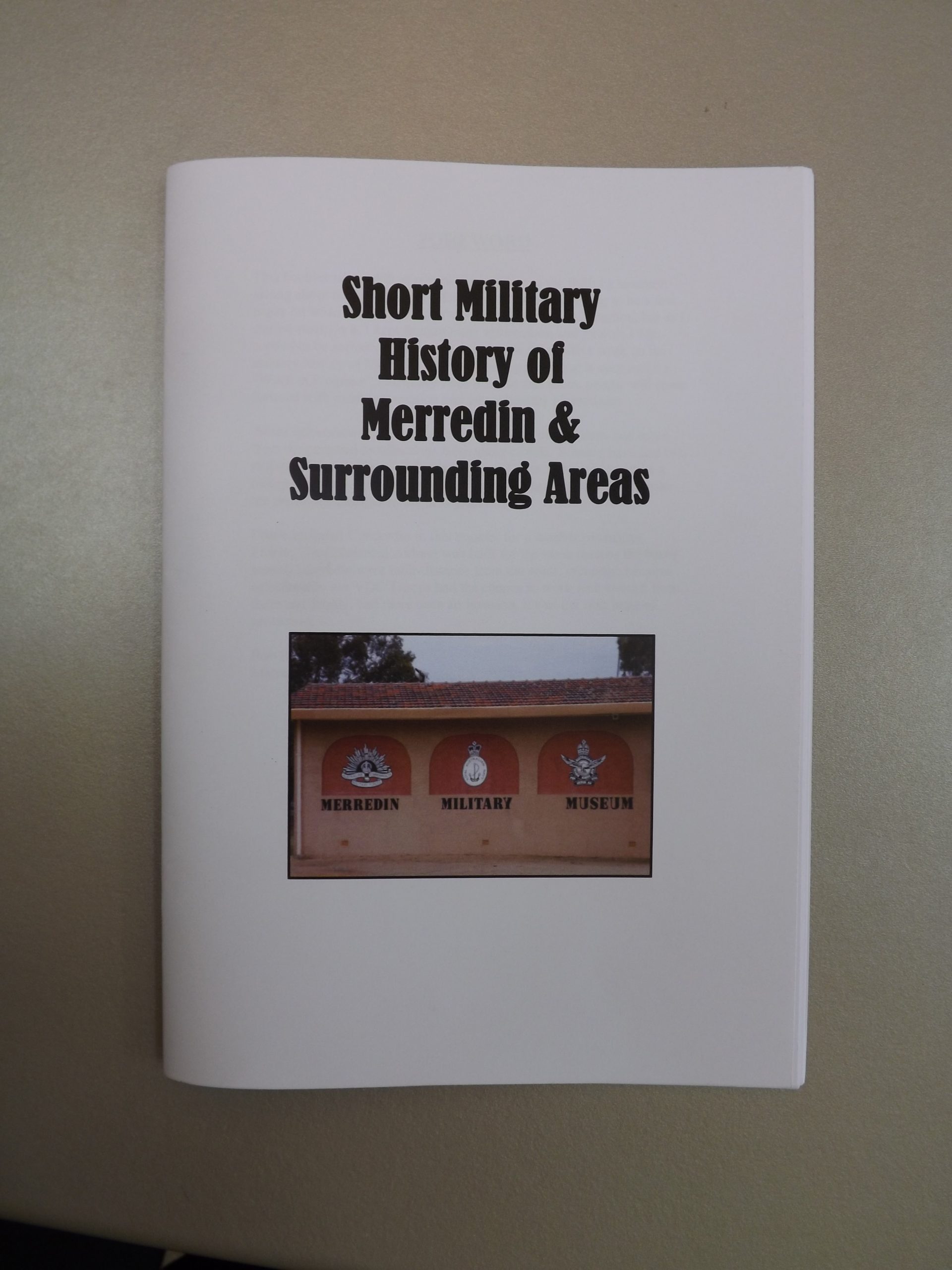 Short Military History of Merredin and Surrounding Areas-  Rob Endersbee, Merredin $15
Still on the Move – Ryszard Wiland $18
In this sequel to "Mother Don't Cry" Ryszard tells the story of his adulthood in his adopted country. It chronicles his working and family life in the Southern Region of WA and all the challenges involved in replacing and constructing a new power supply in that region during a period of great change from 1950's to the early 1990's.
Stories from the Silo Towns – FORM $20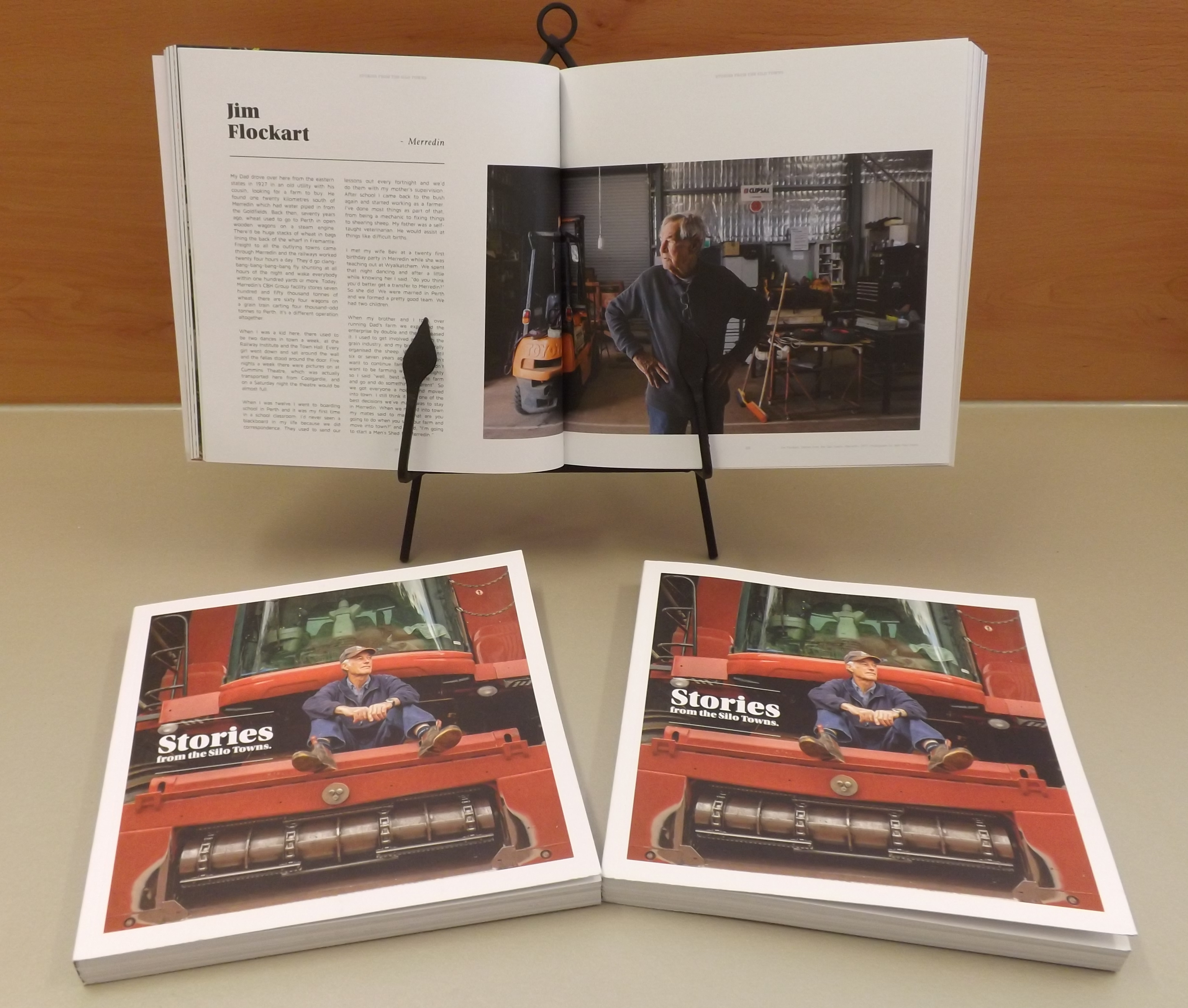 Stories from the Silo Towns casts a light on the people behind some of Western Australia's most distinctive regional towns and their works to reveal something of who they are, and what their communities mean to the rest of the state.
Stories of the Rabbit Proof Fence – Rachel Dalais $18.95
The Rabbit Proof fence was built to and maintained to stop the rabbits from reaching farming lands.  Many characters lived and died along the fence. These are their stories.
The Mangowine Story – Maxine Cornish – $5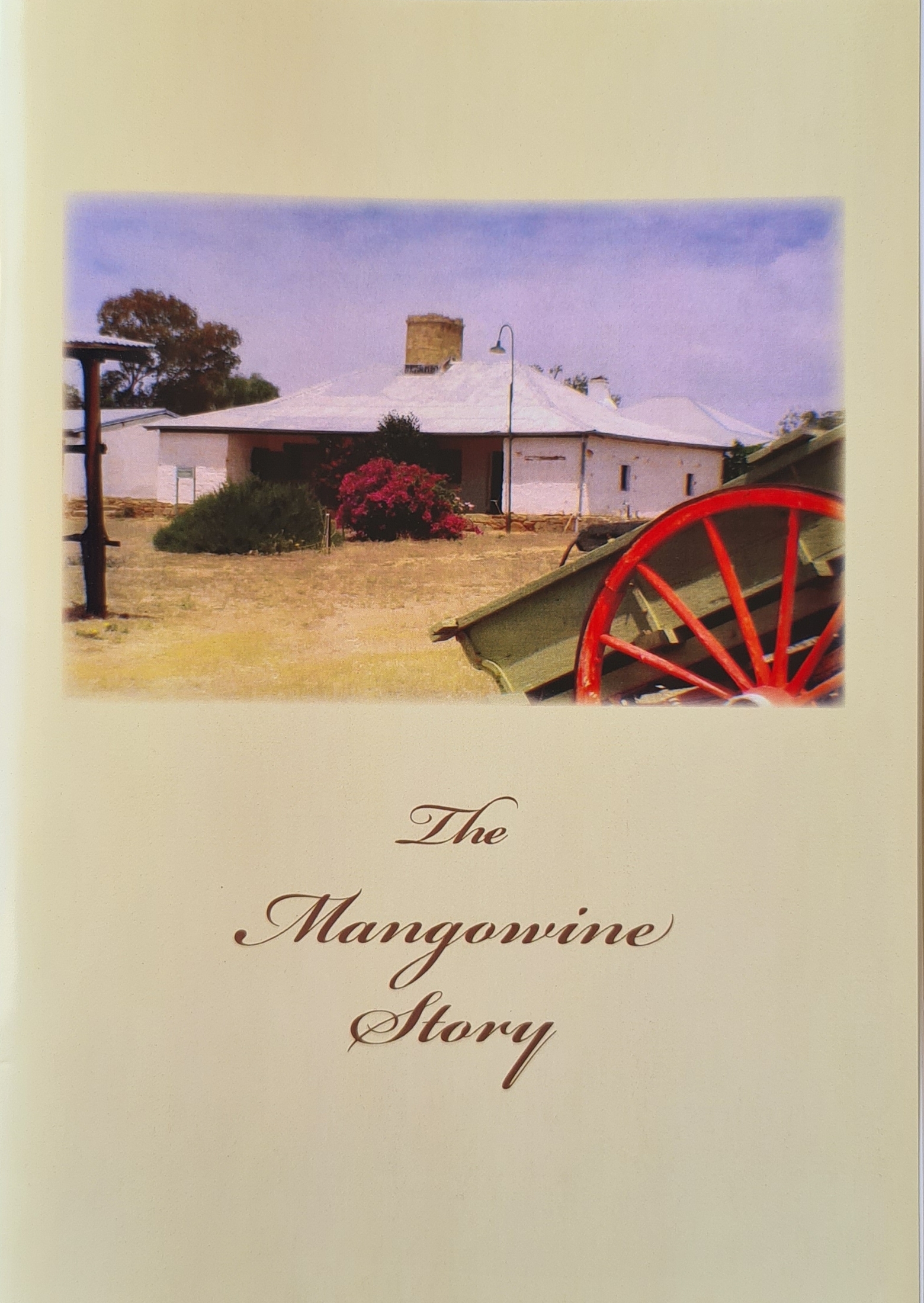 The story of Hisitoric Mangowine homestead which was built by Charles Adams and his wife Jane in the mid 1870s and is the oldest exisiting building in the central wheatbelt.
The Longest Fence in the World – F.H Broomhall $35
A History of the No 1  Rabbit Proof Fence from its beginning until recent times.
The Early Days of the Yilgarn District – Peter Bridge $22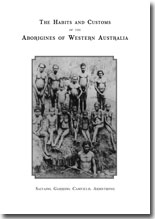 This collection forms part of a series of biographies and reminiscences of the earliest prospectors of the Yilgarn Goldfields.
The Habits and Customs of the Aborigines of Western Australia by Salvado, Garrido, Camfield, Armstrong $20
A 20 page booklet containing information about the habits and customs of the aboriginal inhabitants of Western Australia in 1871. It was compiled by various sources and contains copies of original documents from 1871. 
The Wooleen Way – David Pollock $35
A remarkable memoir detailing a heroic and unswerving commitment to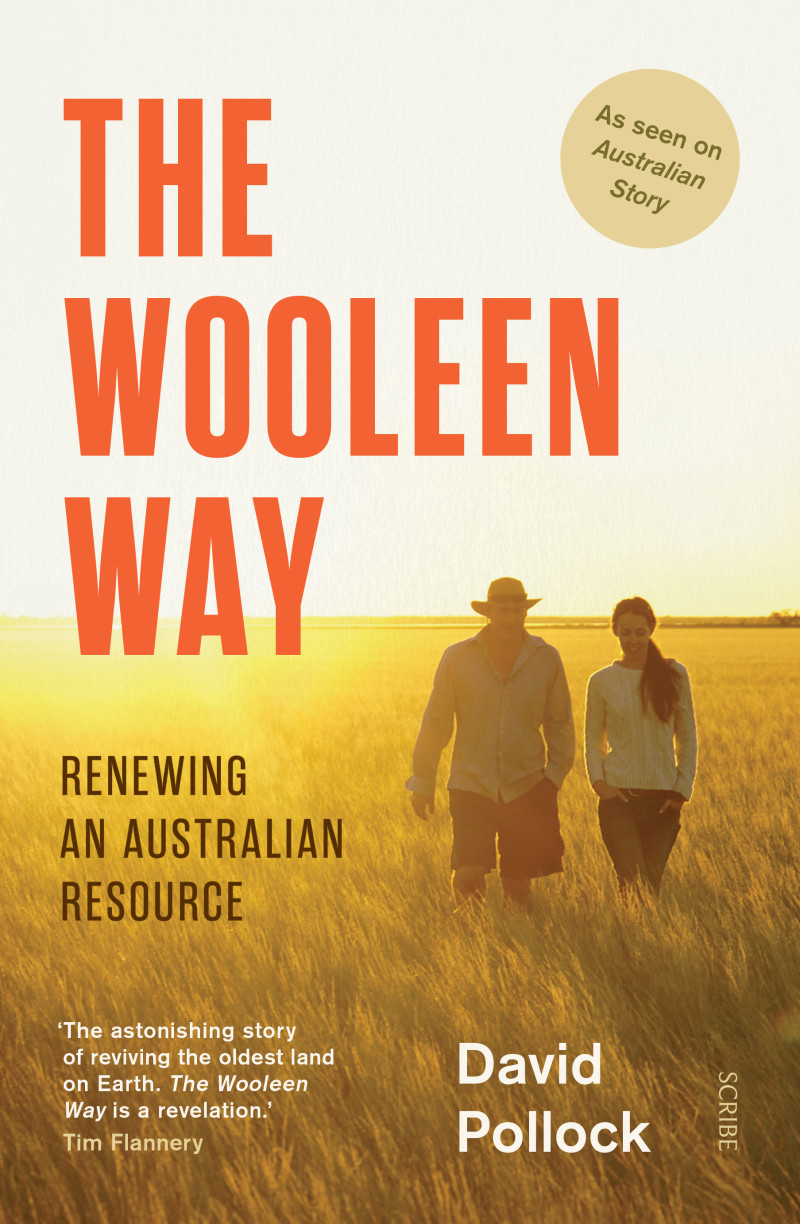 renew the severely degraded land on Wooleen, a massive pastoral property in Western Australia's southern rangelands.
Vengeance of the Outback – Charles Page $30
A wartime air mystery of Western Australia. It is 1944 and a Vultee Vengeance dive bomber is lost in the outback of Western Australia.  This is the story of a wartime tragedy and a search that has become a legend of the outback.
Westonia, The Wheels of change – Jocelyn Maddock $55
A history of the Westonia district, from the days of the first white explorers to the present period of High Technology in mining and farming.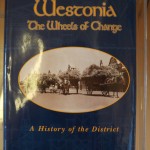 Wheat, Wool and Wodjil – Des Repton $44
A tribute to the people and events that moulded the district of Tammin.
5 Base Ordnance Depot Nungarin WA – Maxine Cornish $10
This book gives a pictorial record of military installations during wartime in Nungarin and the construction of the 5th Aus base workshop from May 1943 to October 1943.
17 Miles from Kellerberrin – Phil Bianchi – $25
Ethel Higginson's story of growing up on a farm in North Kellerberrin.
Natural History Publications
Birds of Western Australia A Field Guide – Simon Nevill – $39.95
This comprehensive field guide to the birds of Western Australia includes detailed descriptive text, distribution maps and photographic illustrations of 486 species, covering the vast majority of sedentary birds and regular migratory birds.
Birds of the Avon River Basin – Wheatbelt Natural Resource Management – $40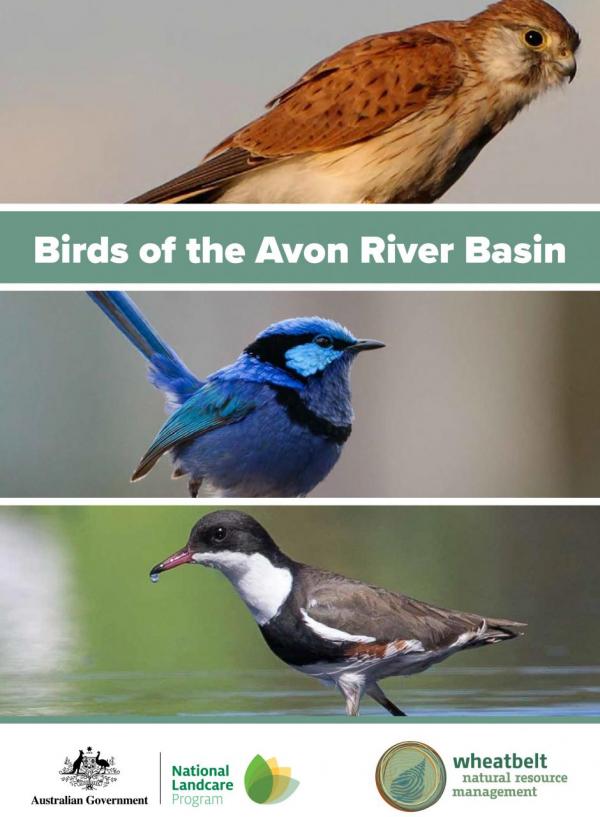 The 'Birds of the Avon River Basin' is a must-have for any person or group interested in the rich ornithology of Western Australia. Over 224 recorded species reside in WA alone (that's over 25% of the national total). This book is 228 pages long and includes full-colour photographs, Category, Common Name, Scientific Name, Conservation Status, Feeding and Ecology, Preferred Habitat and Breeding, and Nesting.
Eucalypts of Western Australias Wheatbelt – Malcolm French $49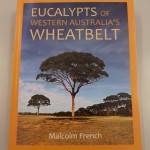 Compiled especially to assist the beginner in the identification of each species, this book also caters for the professional botanist.  With over 1300 images you will be able to understand the eucalypts of the region and identify previously unknown species. Also included is the history of each species, including when & where they were first collected, who named them and the original meaning of the scientific and common names.
Guide to the Wildlife of Perth and Australia's South West -$39.95     
This encyclopaedic guide will prove indispensable to anyone with an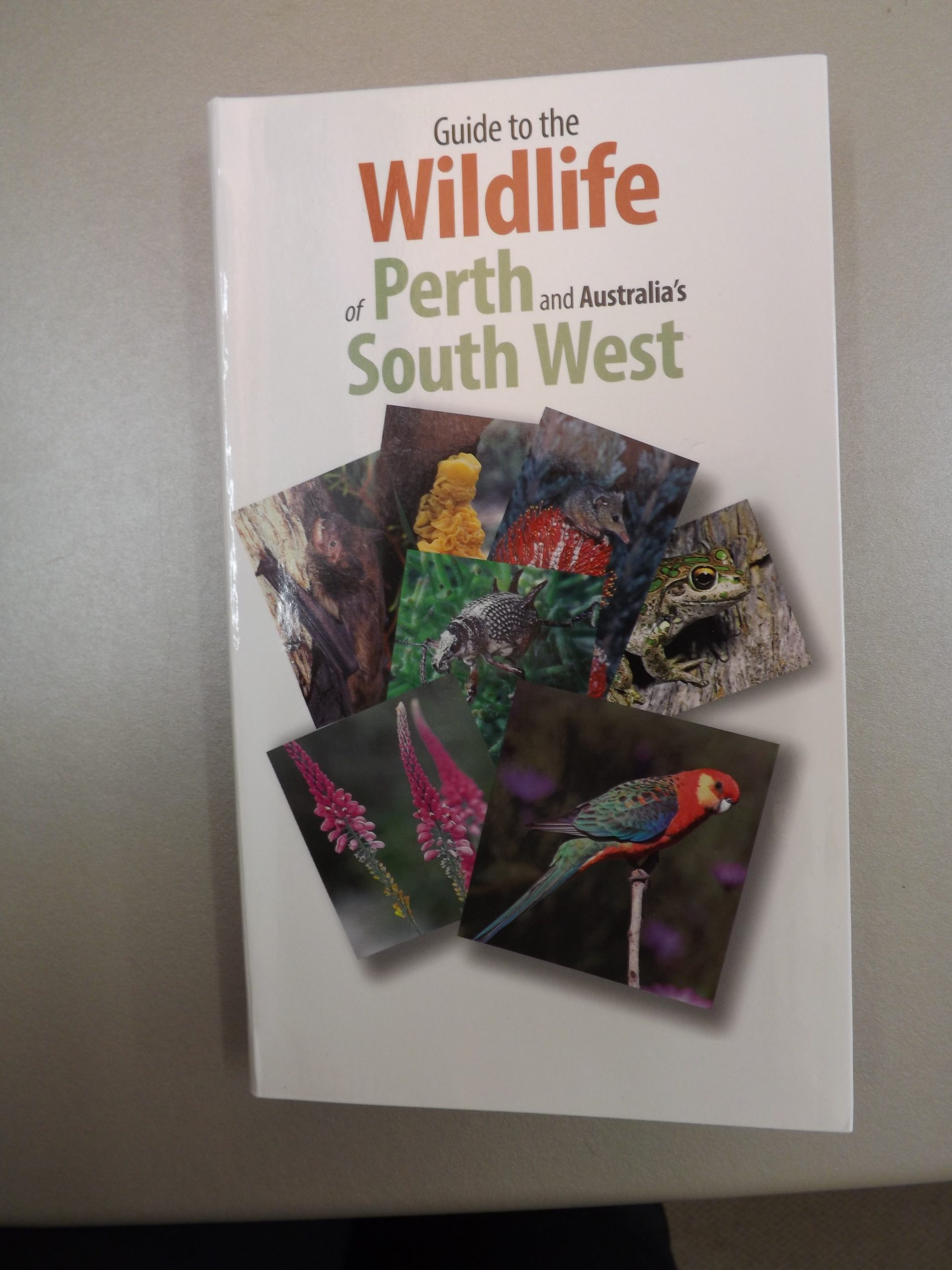 interest in the wide variety of fauna and flora to be found in the south west of Australia.
The area bounded by Margret River region in the far south west of WA, Lancelin to the north of Perth, Esperance on the mid-south coast and the inland township of Southern Cross is home to a surprisingly diverse range of wildlife, both plants and animals.
Malleefowl Believers – Frank Rijavec $30
Stories of the Malleefowl and its champions with DVD.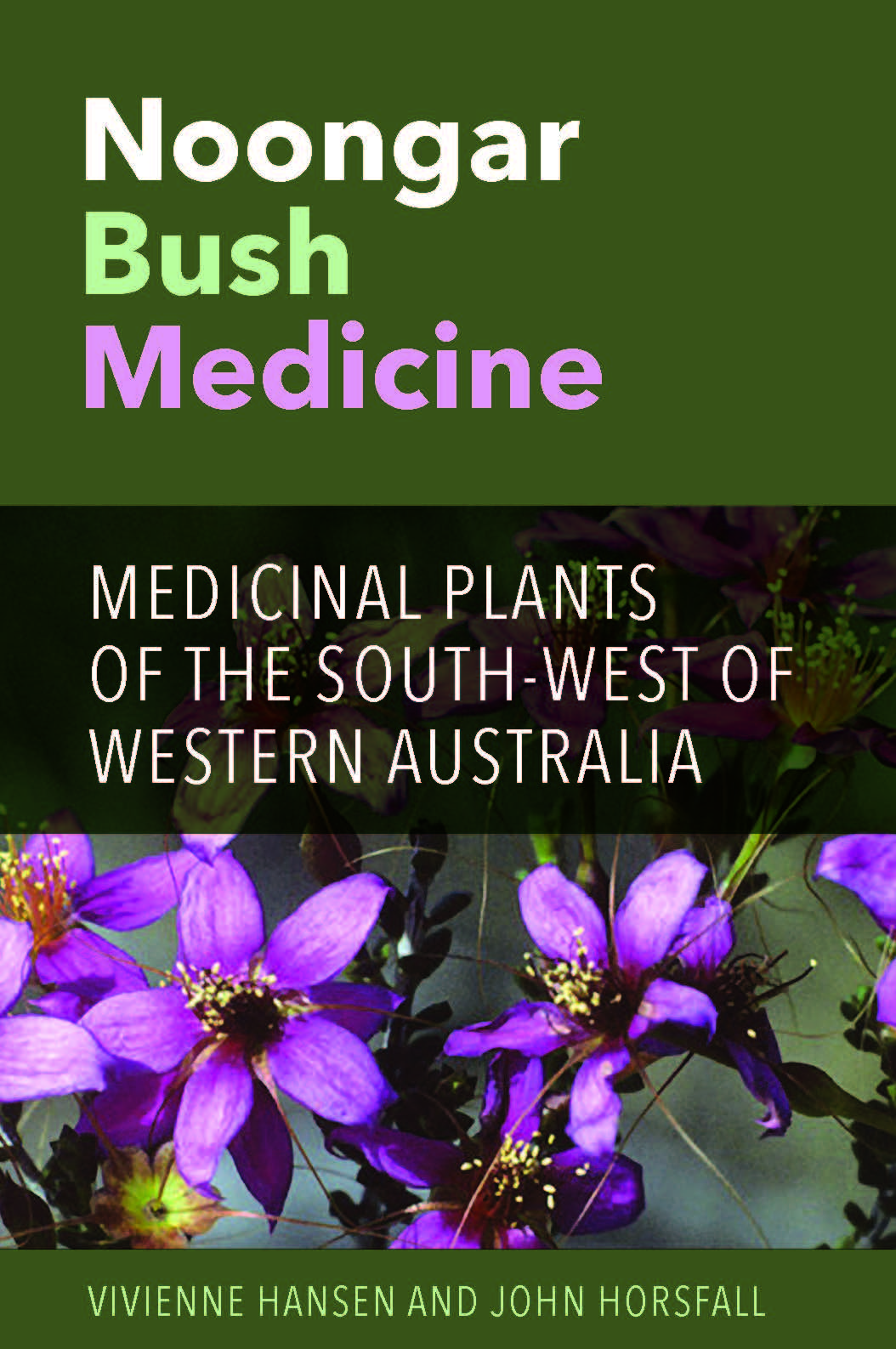 Noongar Bush Medicine – Medicinal Plants of the South West of WA – Vivienne Hansen and John Horsfall $34.95
In Noongar Bush Medicine, the authors have recorded information on many of the medicinal plants that were regularly used by the Noongar people of the south-west of Western Australia. They hope it will ensure that the traditional knowledge is not lost forever with the passing of elders and traditional healers.
Noongar Bush Tucker: Bush Food Plants and Fungi of the South-West of WA –Vivienne Hansen and John Horsfall $34.95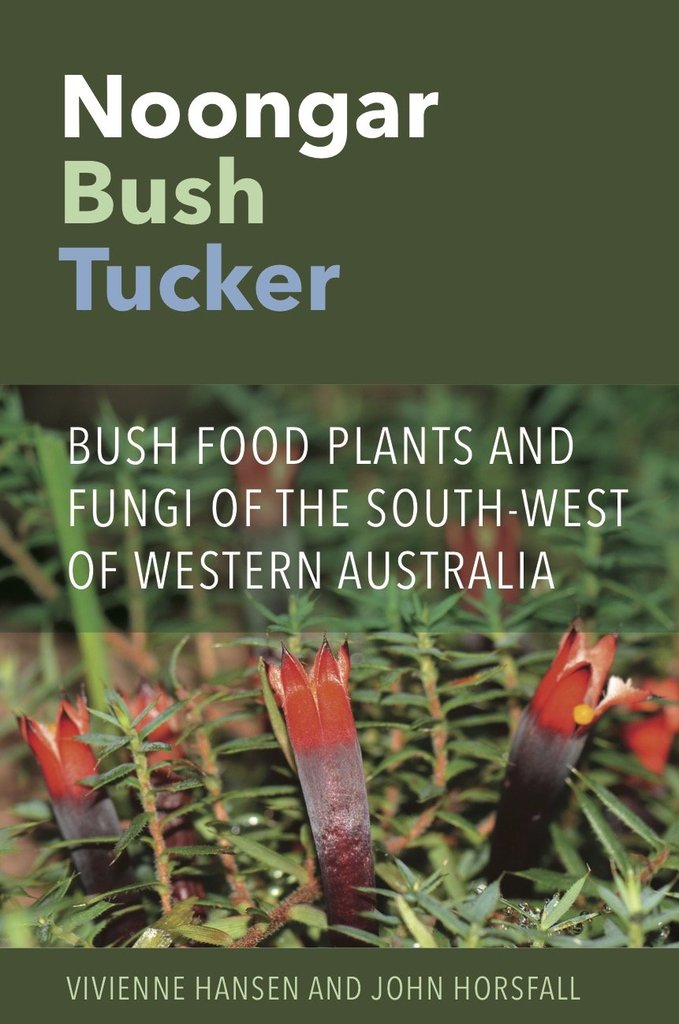 This book is an attempt to preserve bush tucker knowledge for future generations of Aboriginal and non- Aboriginal people to ensure the information is not lost with the passing of Elders.
The authors describe over 260 species of the edible plants and fungi that were regularly gathered by the Noongars of the Bibbulmun Nation of the south-west of Western Australia before and after colonisation.
On a wing and a Prayer – Leighton De Barros $24.95
The story of a Carnaby's cockatoo family.
Wildflower Publications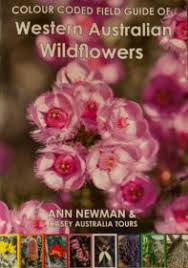 Colour Coded Field Guide of Western Australian Wildflowers – Ann Newman & Casey Tours – $12
A guide that allows you to quickly look for a matching photograph of wildflowers based on colour, and identify the botanical and common name. The guide also details which regions the varietals are common to, helping with the identification process.
Colour Guide to Spring Wildflowers of WA – Part 3 Esperance & the Wheatbelt – Eddy Wajon $20
This conveniently sized guide contains vivid colour photographs of more than 220 of the most common spring wildflowers which grow in the woodland and heath between, Perth, Albany, Cape Arid and Hyden. Flowers in this guide are grouped by colour.

Guide to Wildflowers of Western Australia – Simon Nevill $34.95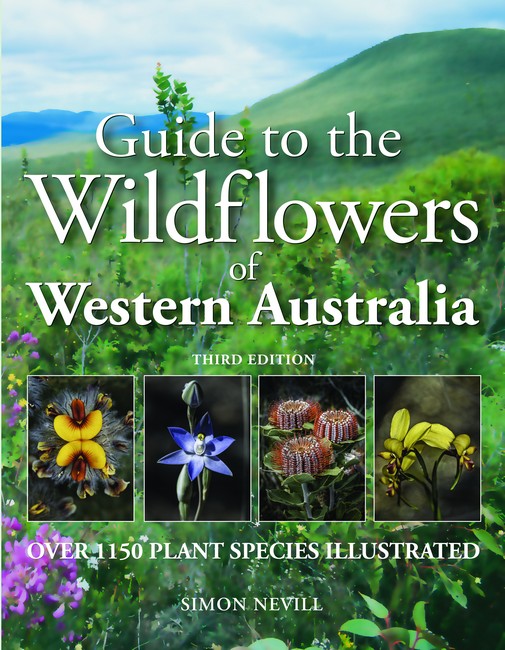 Western Australia boasts over 13,000 plant species and it can be quite overwhelming to the flower-seeking visitor to the state. This book helps the reader identify wildflowers visually, also placing them in areas where there is a higher probability of seeing them. Maps help the traveller find the best locations for wildflowers and accompanying text discusses the best time to visit. The book illustrates over 1150 species, so there should be ample opportunity to help find both the common and some of the not-so-common flowers.

How to enjoy WA Wildflowers – Jim Barrow $20
This book will tell you good spots to look for wildflowers and how to put together touring routes ranging from Shark Bay to Hyden, Albany and Esperance.
Childrens Publications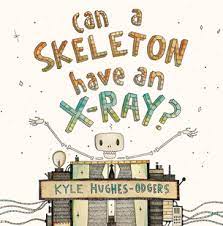 Can a Skeleton have an X-ray? – Kyle Hughes-Odgers $24.95
How does sound taste? Do colours smell? Why do onions make me cry? Who builds the wings for birds to fly?
Renowned artist Kyle Hughes-Odgers brings his unique vision to these and many other questions. From the practical to the philosophical, this book is guaranteed to fire young imaginations!
In the Lamplight – Dianne Wolfer $26.95
From fighting for the right to vote to nursing conscripted young men, Rose's life changes forever when World War I arrives in the peaceful English village of Harefield. With an influx of wounded Australian soldiers, the villagers rally around to provide care and comfort, despite suffering their own casualties and grieving for their own losses. Training to nurse Australian soldiers like Jim the Light Horse boy is hard work, but with it comes much for Rose to treasure – in the gaining of a vocation, in confidence won and in finding new love in a new land.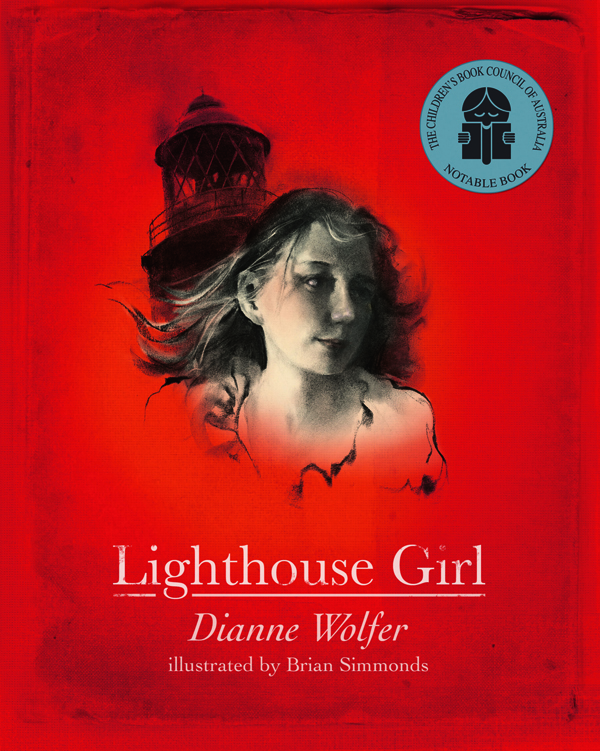 Lighthouse Girl – Dianne Wolfer $19.95
Based on the true story of Fay Howe, this gentle tale brings to life the hardships of those left at home during the war – waiting, wondering, hoping. Drawing on fascinating archival material, and interweaving fact with fiction, award-winning author Dianne Wolfer deftly recreates this period in Australian history from the perspective of a young girl.
Light Horse Boy – Dianne Wolfer $26.95
In 1914 Jim and Charlie abandon the Australian outback for the excitement and adventure of the war to end all wars. But in the Light Horse they quickly discover the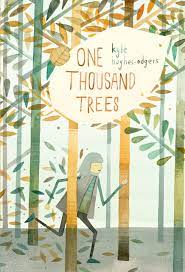 brutal realities of life on the frontline. And nothing will ever be the same again.  Light Horse Boy goes behind the scenes of the great Anzac legends for an intimate look at their experience of World War I.
One Thousand Trees – Kyle Hughes-Odgers $24.95
Deep in the heart of the city, Frankie dreams of a thousand trees … over them, under them, through them, above them. Award-winning artist Kyle Hughes-Odgers takes readers on a journey of imagination and discovery, exploring the art of nature and the nature of art.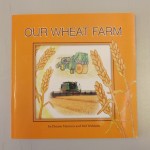 Our Wheat Farm – Dianne Mastores and Mel Wahlsten – $19.95
This book is the first in a series to assist children in understanding Australia's Primary industries.  Our wheat farm looks at a working farming community in the period of one year and focuses on the 4 seasons – from seed to grain export.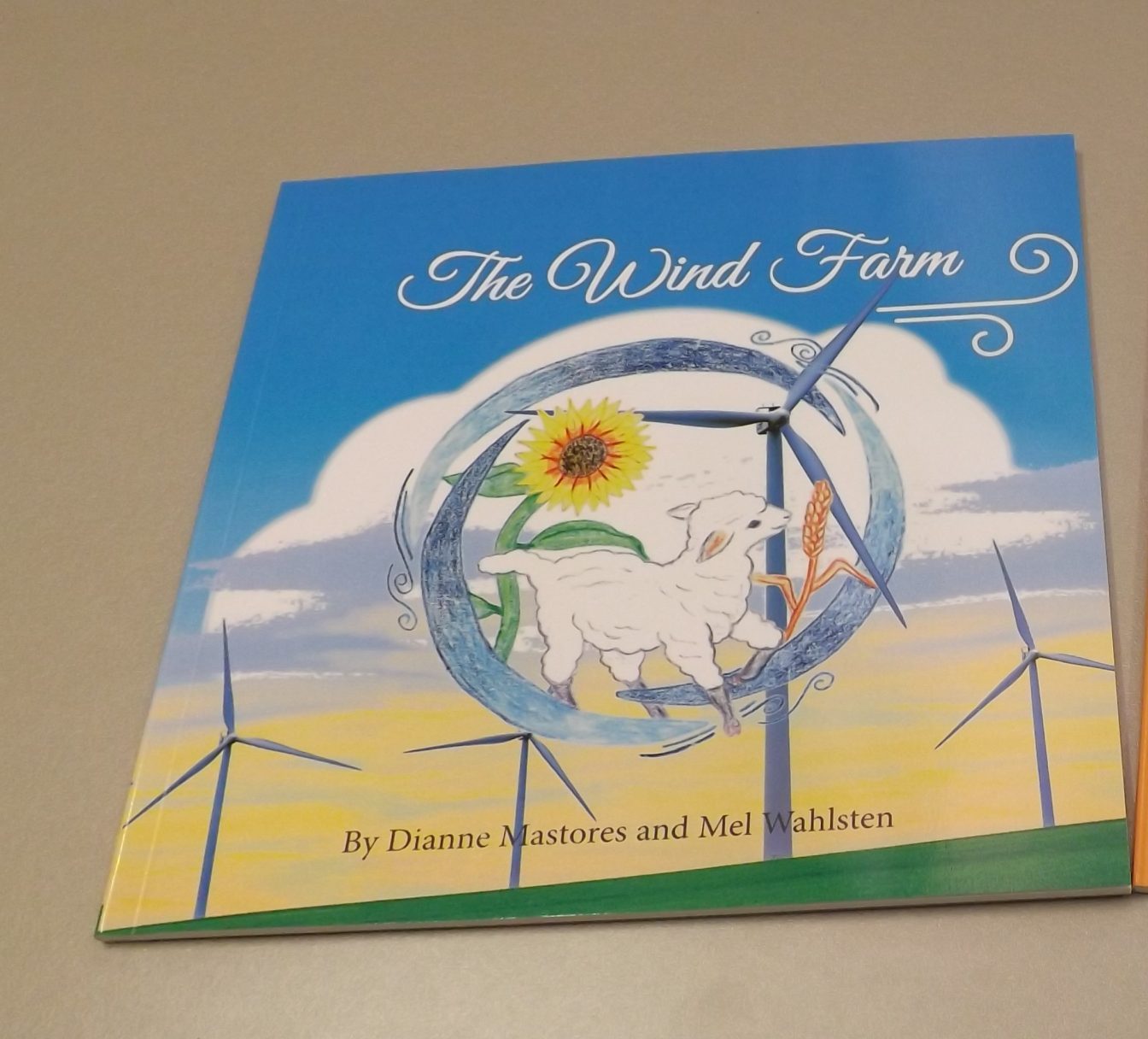 The Wind Farm – Dianne Mastores and Mel Wahlsten – $14.95
This is the 2nd book in a series to assist children in understanding Australia's Primary Industries.  The Wind farm looks at a wind/wheat farming community in WA.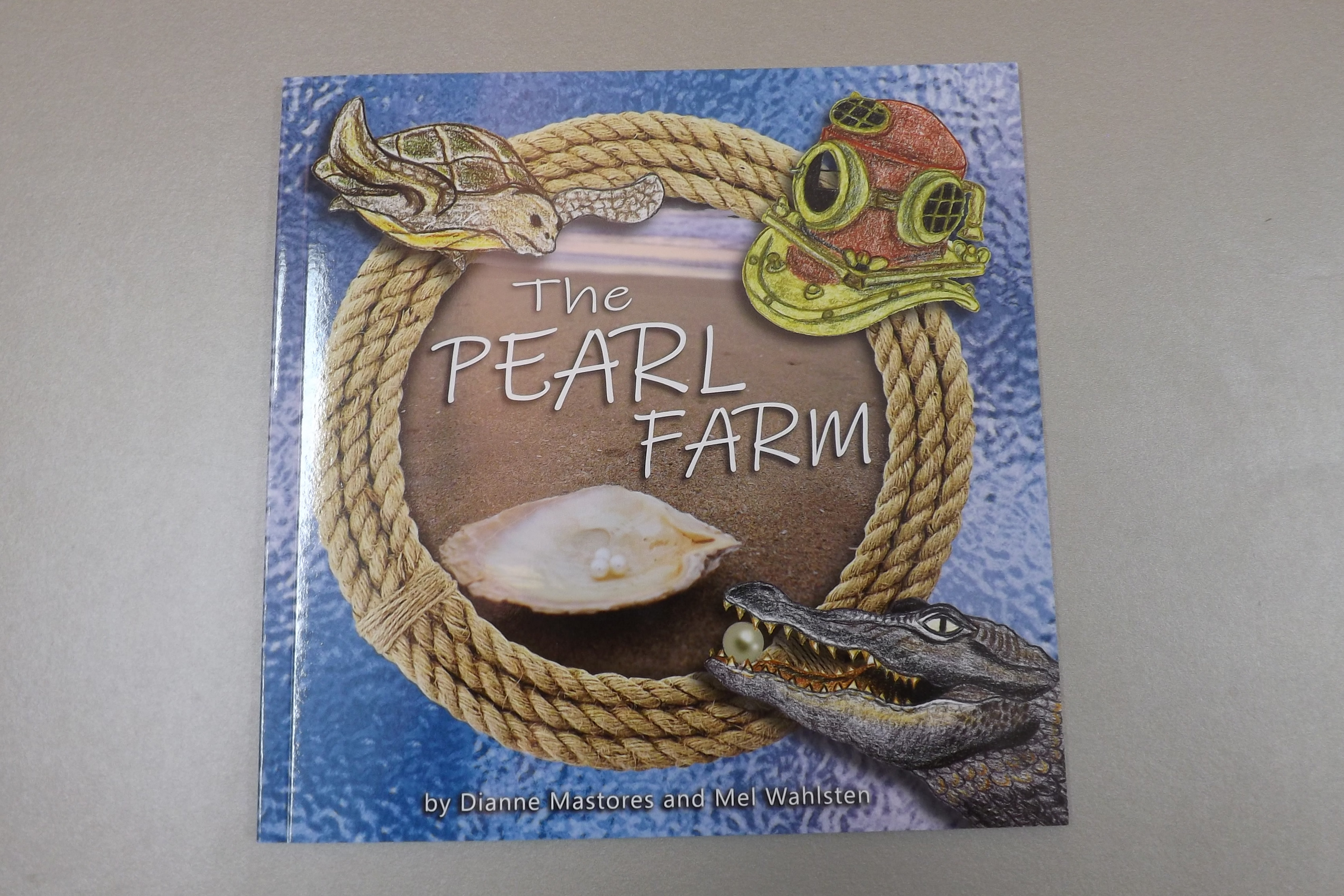 The Pearl Farm – Dianne Mastores and Mel Wahlsten – $20
This is the 3rd book in the series to assist children in understanding Australia's Primary Industries. The Pearl Farm describes a family owned, commercial pearl farm, explaining the long process of culturing beautiful pearls.