By Road:
The Eastern Wheatbelt can be accessed by self drive visitors on a good network of sealed roads and is within a 3 – 4 hour driving range of Perth and Kalgoorlie. A number of interesting self – drive trails offer delightful routes along which to explore the region. Use these self-drive trails in the Wheatbelt to travel into other sub regions and extend you stay in Australia's Golden Outback.
Wheatbelt Map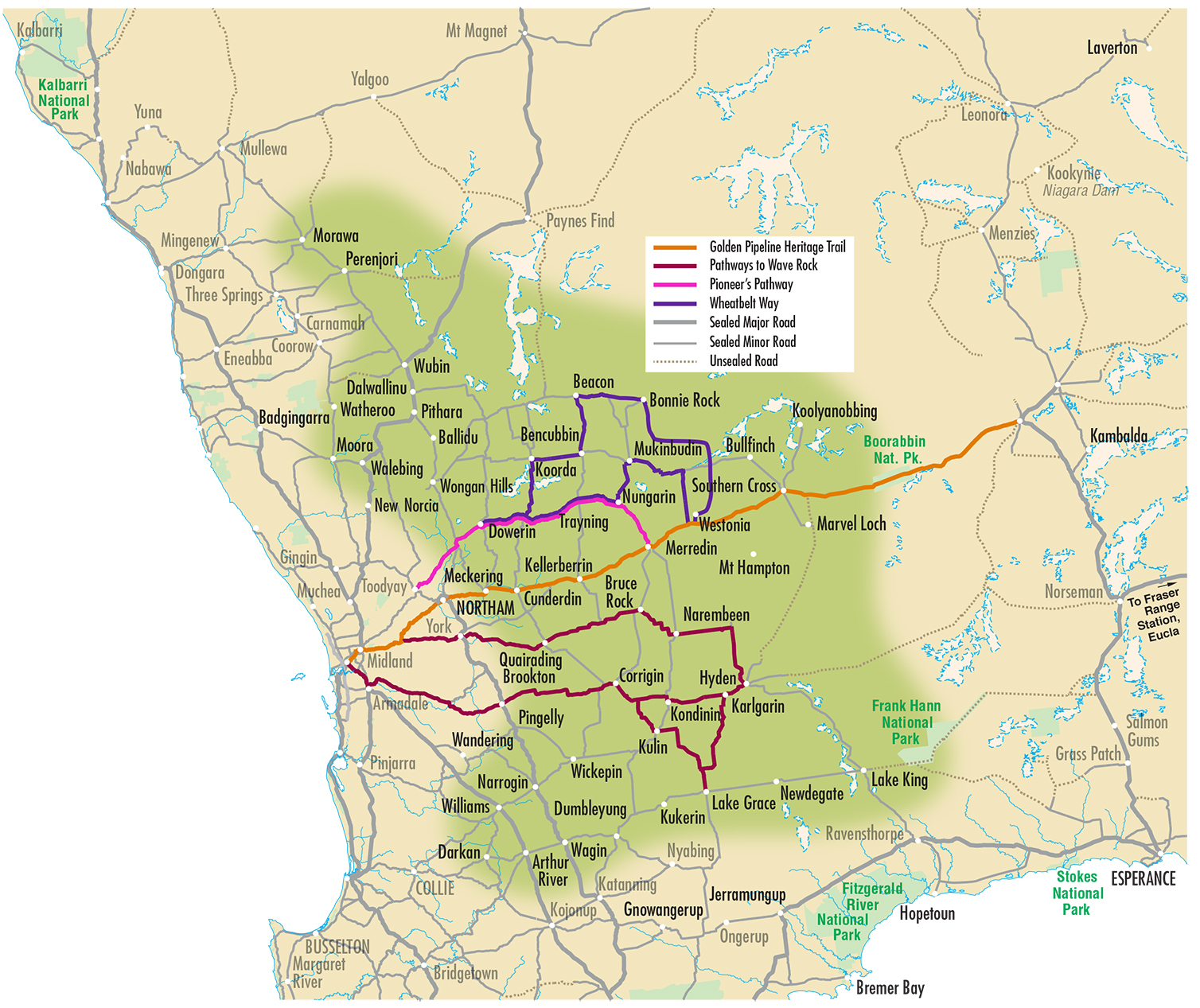 Distance Chart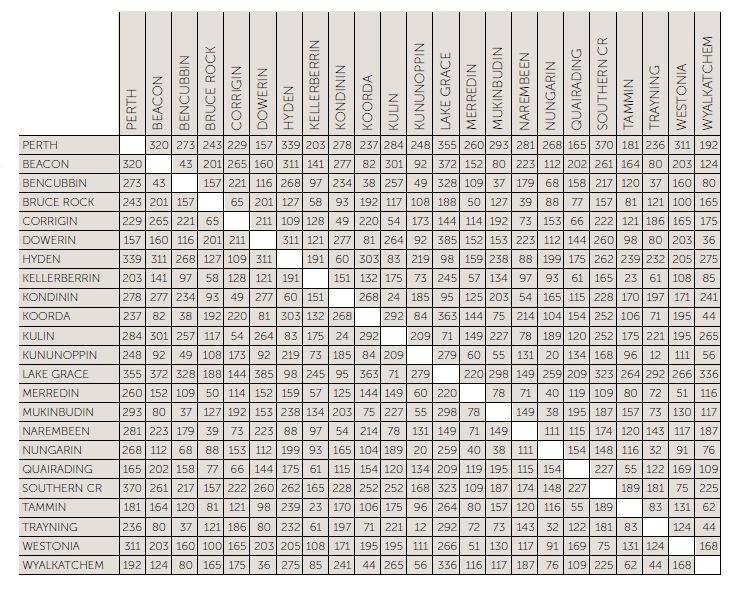 By Coach / Train
Transwa operates the Prospector passenger rail service between Perth and Kalgoorlie stops in the Eastern Wheatbelt towns of Cunderdin, Tammin, Kellerberrin, Meckering, Merredin and Southern Cross. Coaches travel to other regional towns outside the main rail route.
Contact Transwa on 1300 662 205 or www.transwa.wa.gov.au for details of services available.