170 kilometres south east of Perth
ACCOMMODATION in Quairading.
Quairading is a beautiful town nestled in the Central Wheatbelt of Western Australia, just 167km east of Perth on the York-Quairading Road.
We're a vibrant community with a population of about 1200, our biggest industry producing cereal and grain crops, forestry, wool, sheep and cattle, supported by rural service industries. Our community provides a variety of volunteer-run cultural, sporting and social activities.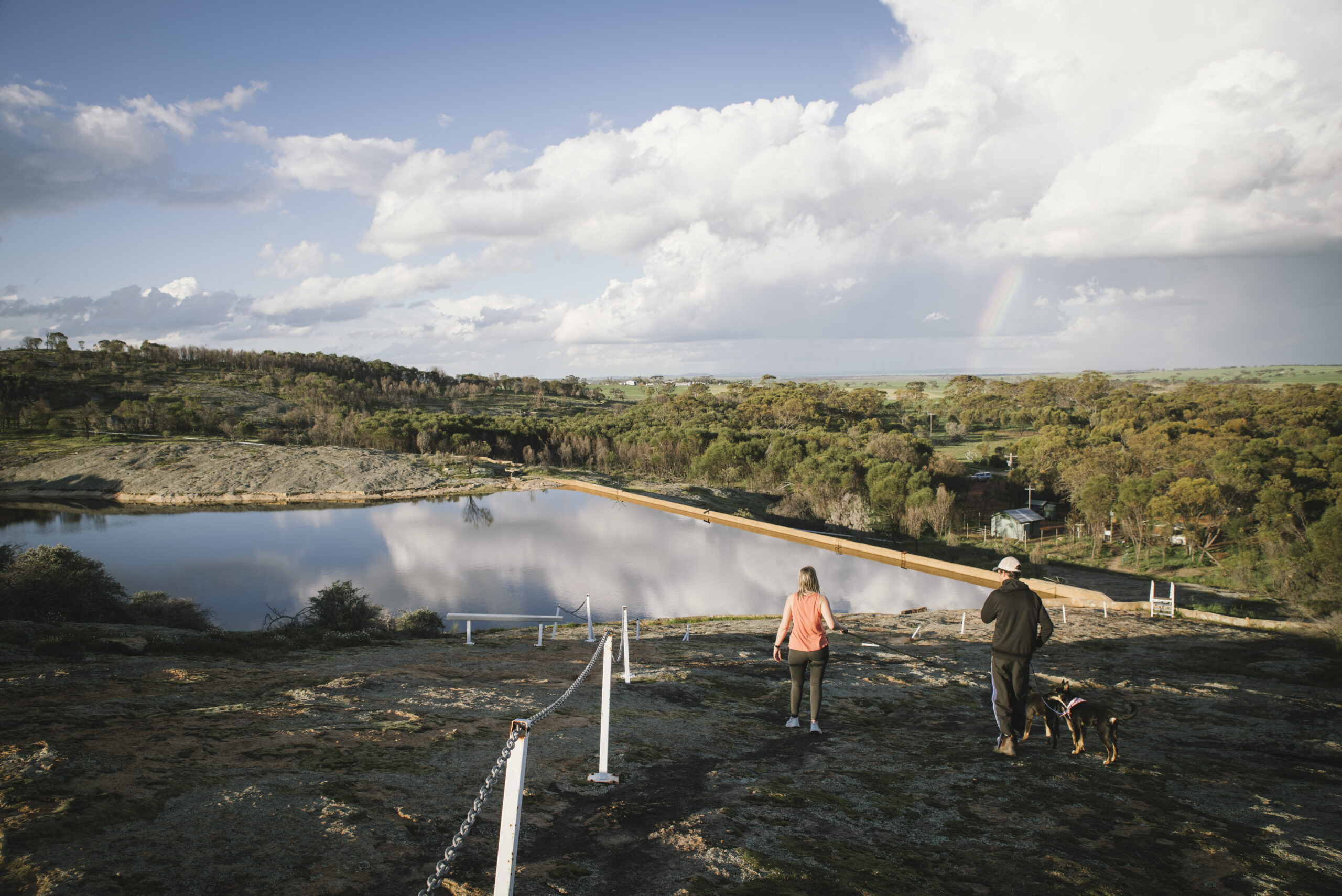 Our local CRC (Community Resource Centre) produces a newsletter every week which is the best source of up to date info and goings on. You can view copies online here.
Toapin Weir, the largest and most comprehensive privately constructed reservoir and water scheme in Western Australia is a picturesque area with great views, an interesting history along with electric BBQ and toilet facilities for your convenience.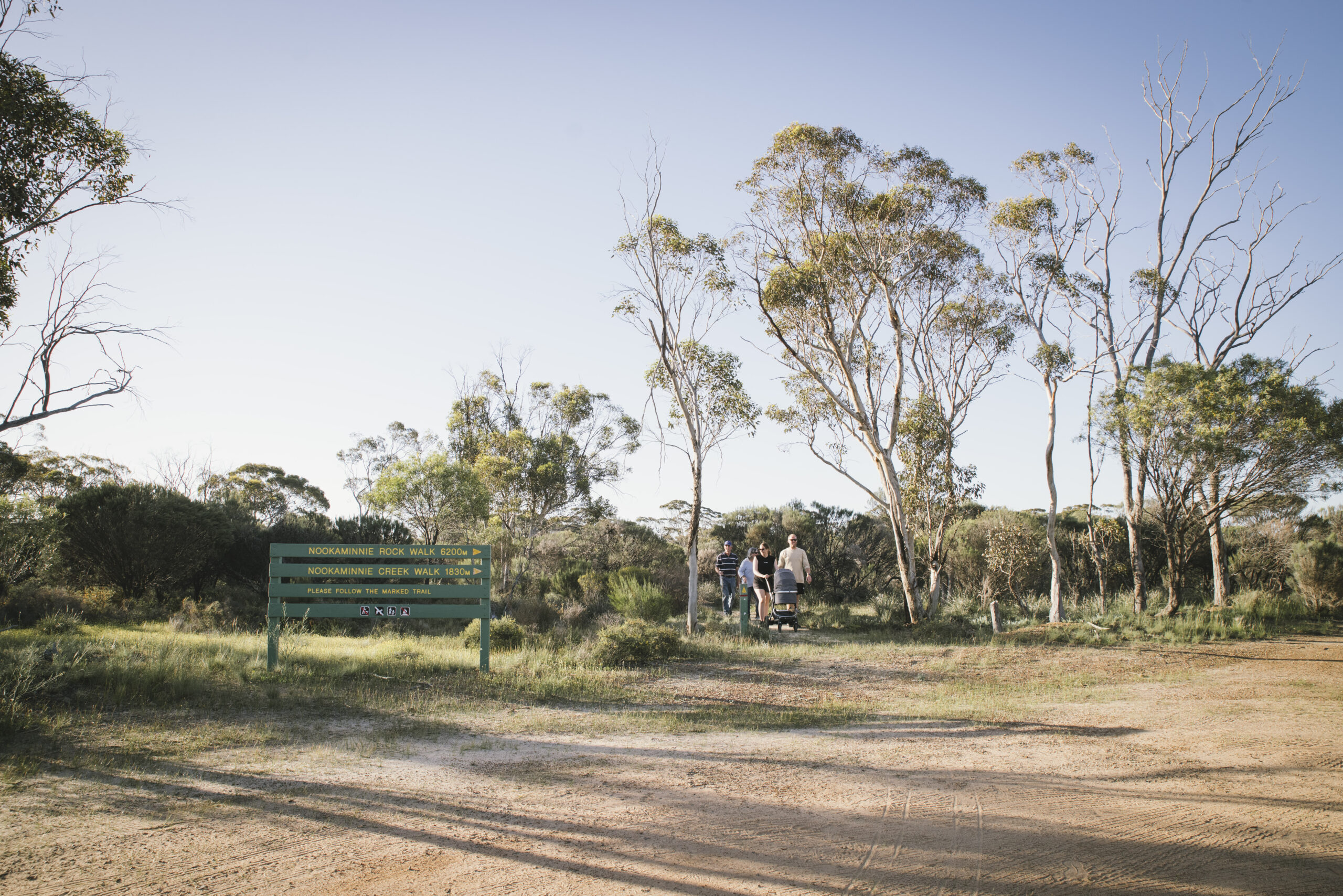 The Nookaminnie Rock Nature Reserve lies three kilometres west of town on the York-Quairading Road. The heart of the Reserve is dominated by Nookaminnie Rock, which is a large granite outcrop with magnificent views of the surrounding landscape and the town of Quairading. The top of Nookaminnie Rock offers a perfect platform to watch the Wheatbelt's breathtaking sunsets and in spring you can enjoy some of the most beautiful wildflowers the Wheatbelt has to offer. Marked walk trails provide easy and safe access to the Reserve.
For more information on the Rowlie Mellor Walk trails including maps, visit trailswa.com.au
Food
The Golden Grain Cafe & Bakery
3 Heal Street, Quairading WA 6383
Phone: (08) 9645 1440
Opening Hours: Monday to Sunday  8am – 1pm
BP Roadhouse
Lot 4 York Road, Quairading WA 6383
Phone: (08) 9645 1230
Opening Hours: Monday – Sunday: 5:30am – 7:30pm
Quairading Foodworks
29-37 Heal Street, Quairading WA 6383
Phone: (08) 9645 1205
Email: admin@quairadingfarmerscoop.com.au
Opening Hours: Monday, Tuesday, Wednesday & Friday 8am – 5pm, Thursday 8am – 6pm, Sunday  8am – 3pm
Quairading Club
Avon Street, Quairading WA 6383
Phone: (08) 9645 1070 or 0429 451 158
Email: info@quairadingclub.com.au
Opening Hours: Friday & Saturday Dinner: 6pm – 8pm
(Group bookings by appointment)
The Quairading Hotel
43 Heal Street, Quairading WA 6383
Phone: (08) 9645 0029 (General)  0421 958 494 (Accommodation/Bookings)
Email:  thequairadinghotel@gmail.com
Website: www.thequairadinghotel.com.au
Opening Hours:  Monday, Wednesday, Thursday, Saturday, Sunday: 11:00am til late. Friday: 10:00am til late. Tuesday: 2:00pm til late
Fuel
BP Roadhouse
Lot 6 York Road, Quairading WA 6383
Phone: (08) 9645 1230
Opening Hours: 5:30am to 8:00pm Monday to Sunday
Resource Centre
Quairading Community Resource Centre
1 Parker Street, Quairading WA 6383
Phone: (08) 9645 0096
Email: quairading@crc.net au
Opening Hours: Monday – Friday 9am – 5pm