Please contact accommodation provider direct for availability and bookings.
CARAVAN PARK
Quairading Caravan Park
McLennan Street
Quairading WA 6383
Phone: 0438 213 042
Email: caravanpark@quairading.wa.gov.au
Run by the Shire of Quairading. 18 powered sites, 4 powered and 2 unpowered camping sites and 2 drive through sites. Womens, mens, family and disabled ablutions. Shady lawned area and campers kitchen. Laundry facilities available for all guests.
2 Cabins available with 2 bedrooms, 1 queens size bed and 2 single beds. 1 Disabled Friendly Cabin with 2 Bedrooms (1 x Queen Bed and 1 x Single Bed)
4 Single persons rooms available with a double bed, TV, bar fridge and air-conditioning. Full use of amenities.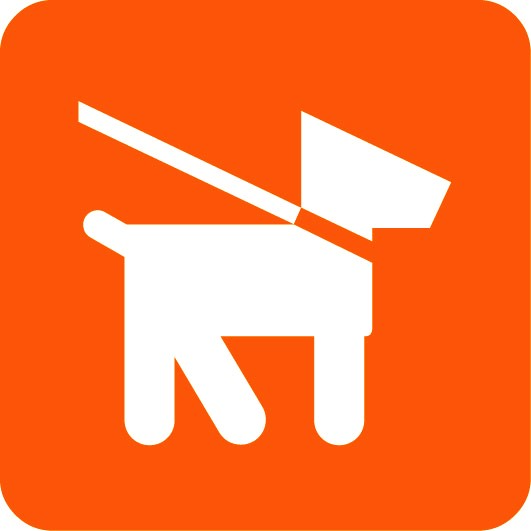 This park is Pet friendly if you utilize your own RV or caravan and does not apply to the parks onsite accommodation. Pets to be kept on a leash at all times.
Special Offer Stay 4 Nights and Pay for 3 for a maximum of 4 nights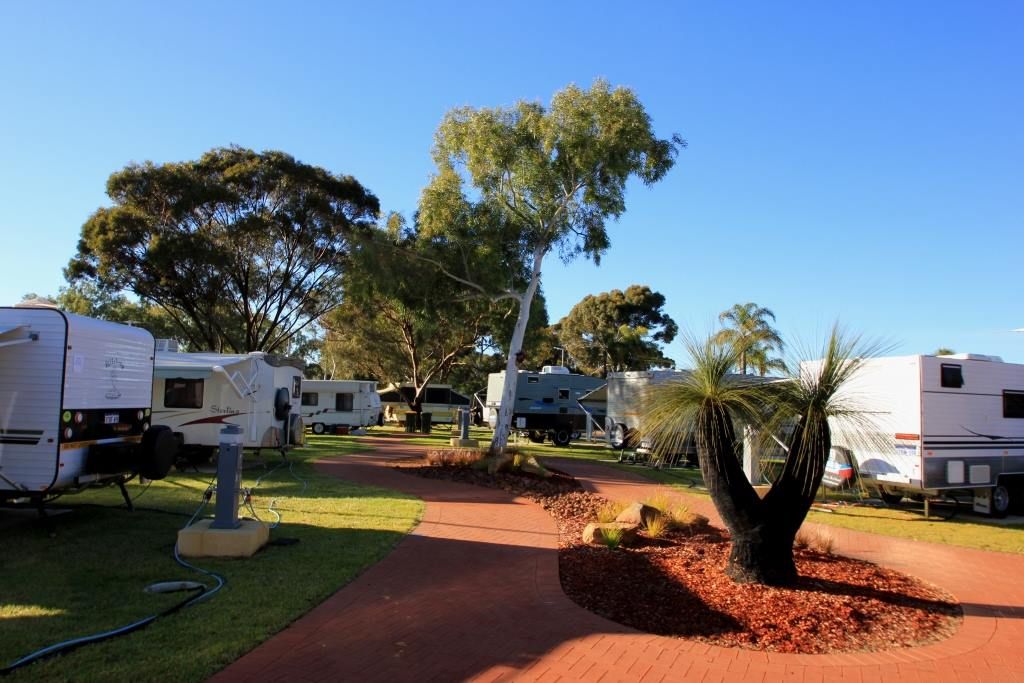 Powered Site: $30 per night (2 people)
Unpowered Site: $25 (2 people)
Additional Adult per night $10.00
Additional Info – Washing Machine/Dryer Tokens $5.00 each
Permit Rest Area $5.50
RV's Wishing to use Caravan Park Facilities $30.00
Caravan Clubs Powered Site – per van per night $28.50 (must be prearranged)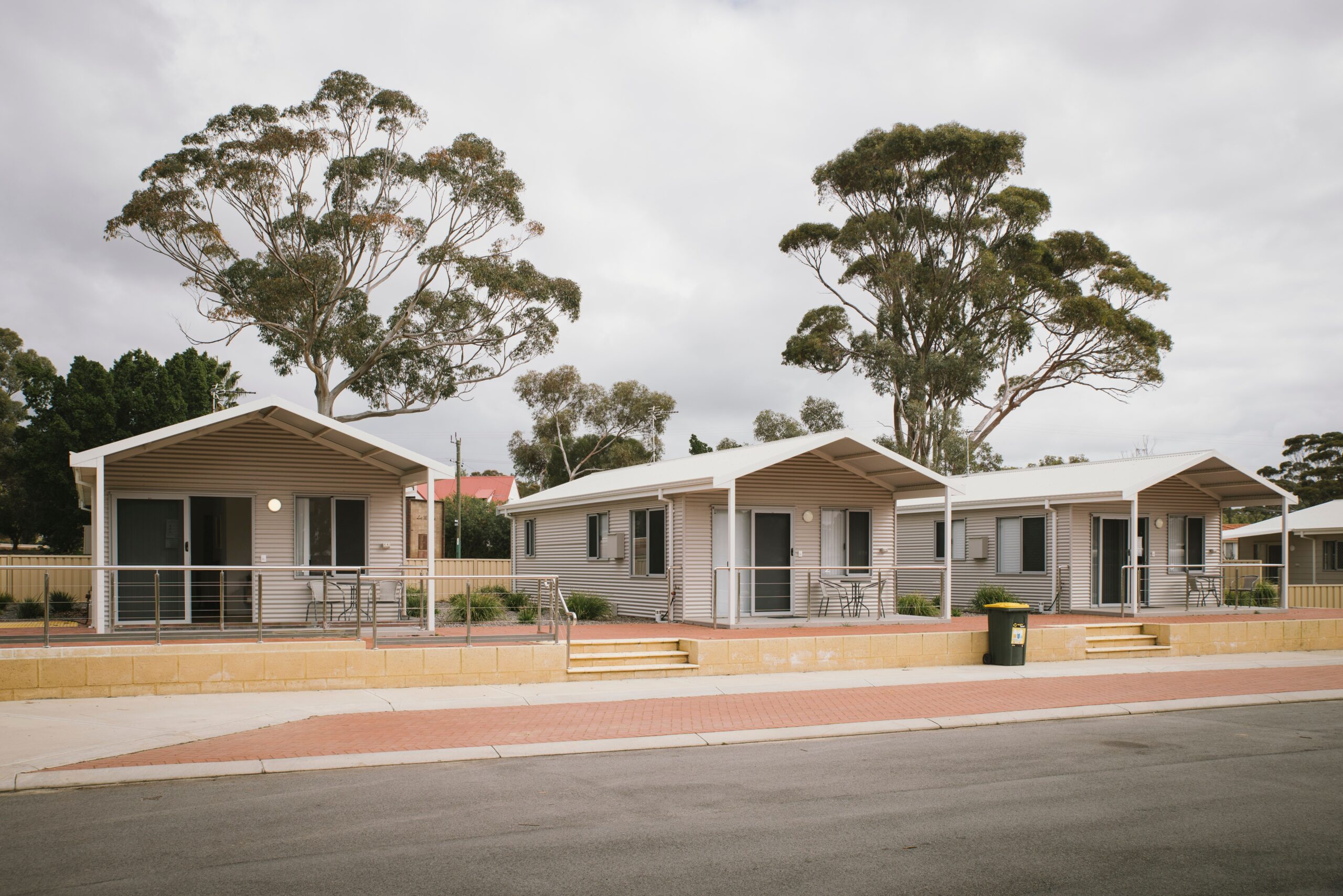 Cabins: $137.50 first night for 2 people , $110.00 additional nights
Additional Adult rate $10.00
Single Persons Rooms: $75.00 per night for 1 person, $60.00 additional nights
Additional Adult rate $10.00
NO Pets allowed in Cabins
NO Pets allowed in Single Persons Rooms
Toapin Weir
Located 8km north west of Quairading on Toapin Road.

Picturesque short stay caravan and camping. Toilet and BBQ facilities. Free camping.
HOTELS AND MOTELS
Quairading Hotel
43 Heal Street
Quairading WA 6383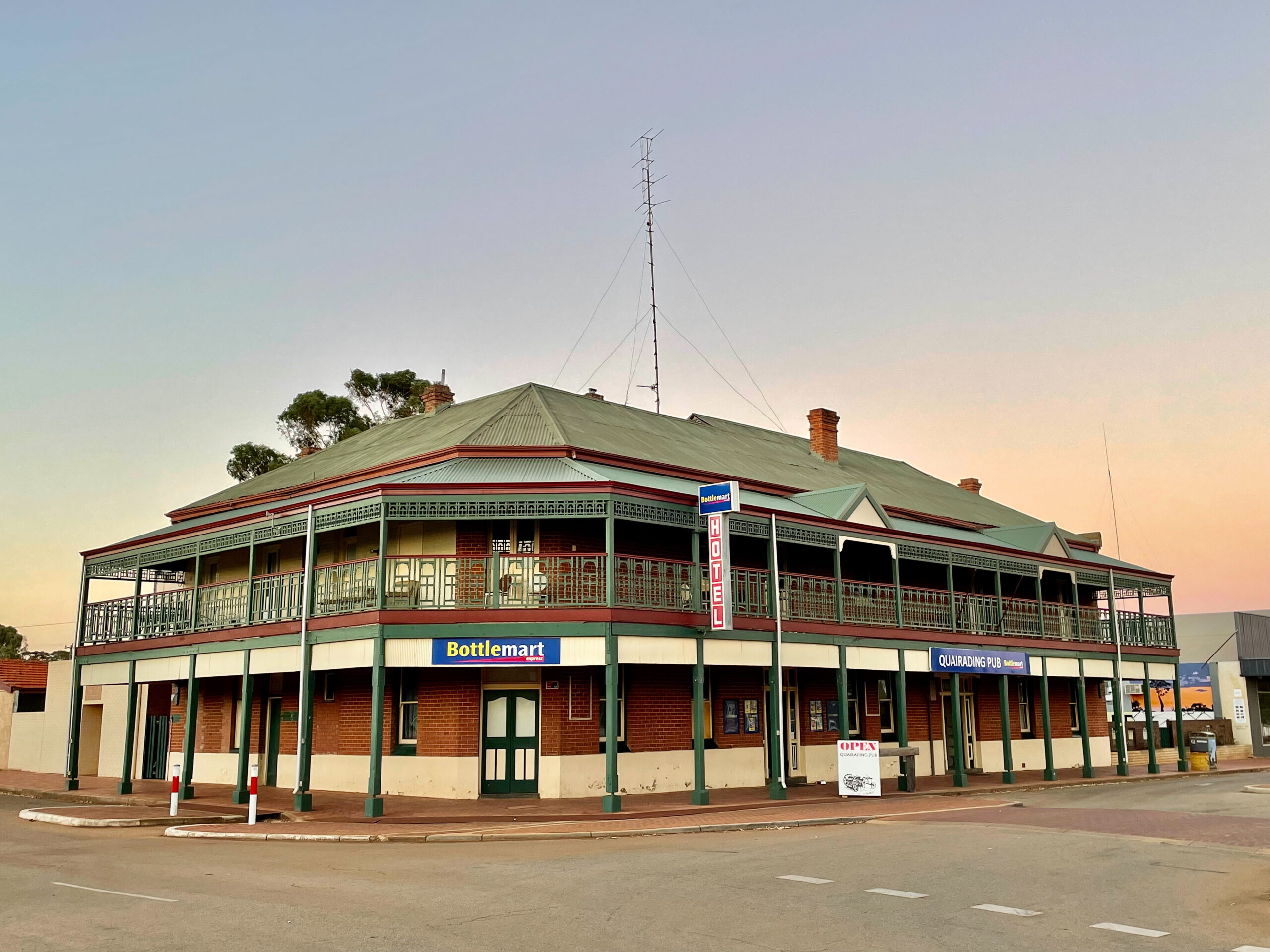 Phone: +61 421 958 494
Email: thequairadinghotel@gmail.com
Website: www.thequairadinghotel.com.au
Established in 1908, The Quairading Hotel is the oldest surviving building in Quairading. Downstairs you'll find the Front Bar, Back Bar and Beer Garden, with a classic pub menu and daily specials available for lunch and dinner every day. Upstairs, in the extension built in 1927, you'll find the accommodation.We have four queen bed ensuite rooms, one double bed room with the use of the communal bathroom in the guest area, and two twin single bed rooms with use of the communal bathroom in the guest area.
Quairading Motel
55 Jennaberring Road
Quairading WA 6383
Phone: +61 472 763 073
Six units with R/C air-conditioning, kettle, toaster, fridge and microwave. – two single, one twin with king singles, three queen and one queen + single size configurations. All rooms with ensuite. Laundry facilities for guests.
Queen + Single: $80 per night
Queen: $80 per night
Twin: $80 per night
Single: $70 per night