286 kilometres east of Perth
ACCOMMODATION in Narembeen.
Narembeen is located between Wave Rock and Merredin and only 3 hours east of Perth in the Wheatbelt. The town is in an agricultural region, producing cereals and livestock; and has a vibrant agribusiness sector. Come and explore the history this town has to offer! Wander through the many reserves and trails; experience prolific wildflowers through August to December; indulge in the uniqueness we call Narembeen!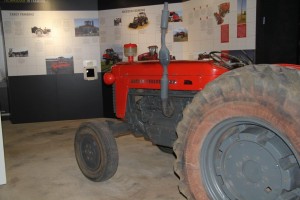 The Grain Discovery Centre tells the story of WA's grain industry from the paddock to the plate. It features brilliant visual and interpretive displays, interactive televisions and touch screens. Located adjacent the roadhouse it is open daily from 9am -5pm. For tours contact Narembeen CRC (08) 9064 7055
Step back in time as you explore the many Museums Narembeen has to offer including, St Pauls's Museum, the History Museum and the Machinery Museum.
Natural attractions are a feature of our wonderful country and Narembeen boasts many, including Hidden Hollow, Lake Walker, Wakeman Ski Lake, Roe Dam and Roe lookout.
Visit www.narembeen.wa.gov.au or www.narembeen.crc.net.au for more information.
Arts & Crafts
Narembeen Community Shed & Art Gallery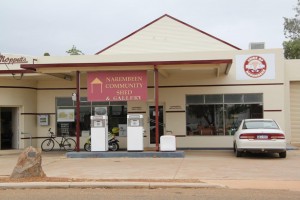 Art in Narembeen is well and truly alive! The Art Gallery, located in the Community Shed is an art lover's delight. Call in to see and array of arts and
crafts made by talented locals.
Address: 30 Churchill St,
Phone: 0429647492 or 9064 8049
Open: Monday to Saturday 9am – 12pm
Admission: Free
Food
The Co-op Narembeen
25 Churchill Street
Phone: 0447 403 373
Opening Hours: Tuesday 8am – 2pm, Wednesday 8am – 4pm, Thursday 8am – 2pm, Friday 8am -4pm
Narembeen Recreation Centre
Currall Street
Phone: +61 8 9064 8373
Narembeen Hotel
2 Churchill Street
Phone: +61 8 9064 7272
Dinner: Monday – Thursday 6pm – 8:30pm, Friday & Saturday 6pm – 9pm, Sunday 6pm – 8pm
Narembeen Roadhouse
Corner Currall & Latham Streets
Phone: +61 8 9064 7315

Opening Hours: Monday – Sunday 6am -8pm
Fuel
Narembeen Roadhouse
Corner Currall & Latham Streets
Phone: +61 8 9064 7315
Opening Hours: Monday to Sunday 6am – 8pm
Resource Centre Information Centre
Narembeen Community Resource Centre
2/19 Churchill Street
Phone: +61 8 9064 7055
Email: [email protected]
Website: www.narembeen.wa.gov.au