Please contact accommodation provider direct for availability and bookings.
HOTELS AND MOTELS
Trayning Hotel/Motel
Railway Street
Trayning WA 6488
Phone: +61 8 9683 1005
Mobile: 0437 785 591
Email: trayninghotelmotel@hotmail.com
Located off the main street of Trayning. All room have been up-dated and have been re-carpeted. Motel units with ensuite and standard facilities. Laundry available for all guests. Meals available from 5:30pm – 8pm.    Free Wifi. Open 12 – late Saturday and Sunday
Single, Double or Twin: From $95 per night
BED & BREAKFAST
Rosevale Homestead
753 Purdy Road
South Kununoppin 6489
Phone: 0474 985 837
Email: rosevalehomestead@gmail.com
Website: www.rosevalehomestead.net.au
Located 22km from Trayning and 26km from Nungarin,  a stay at Rosevale Homestead promises a wow factor the moment you turn into the property. Enjoy the large spanning verandas and views. The high ceilings and wood fireplace are just some features in the beautiful recently renovated farm house as well as the large heated swimming pool.
Pricing starts at $125 per night for a single or couple. Extra person sharing a room @ $45.  Continental breakfast included with your stay. Cooked breakfast, lunches and evenings meals are available upon request at an extra fee. Rooms contain queen size beds, plus a single bed or bunks, depending on your requirements.
SELF-CONTAINED
Conder Cottage and Rance Cottage
Shire of Trayning
Felgate Parade, Trayning WA 6488
Phone: 08 9683 1001
Mobile: 0428 997 156
Email: admin@trayning.wa.gov.au
Situated on Felgate Parade, in Trayning, these fully furnished cottages are perfect for a family of four visiting relatives or travelling the Wheatbelt. Also ideal for someone working in the district.
Conder Cottage will accommodate 2 singles or 2 couples, maximum of 4 people.
Rance Cottage can accommodate 3x singles or 1 couple and 2x singles maximum of 4 people.
Prices: $155 per night, minimum 2 night stay
Check in after 2:00pm.
Check out is 10:00am.

CARAVAN PARK
Trayning Caravan Park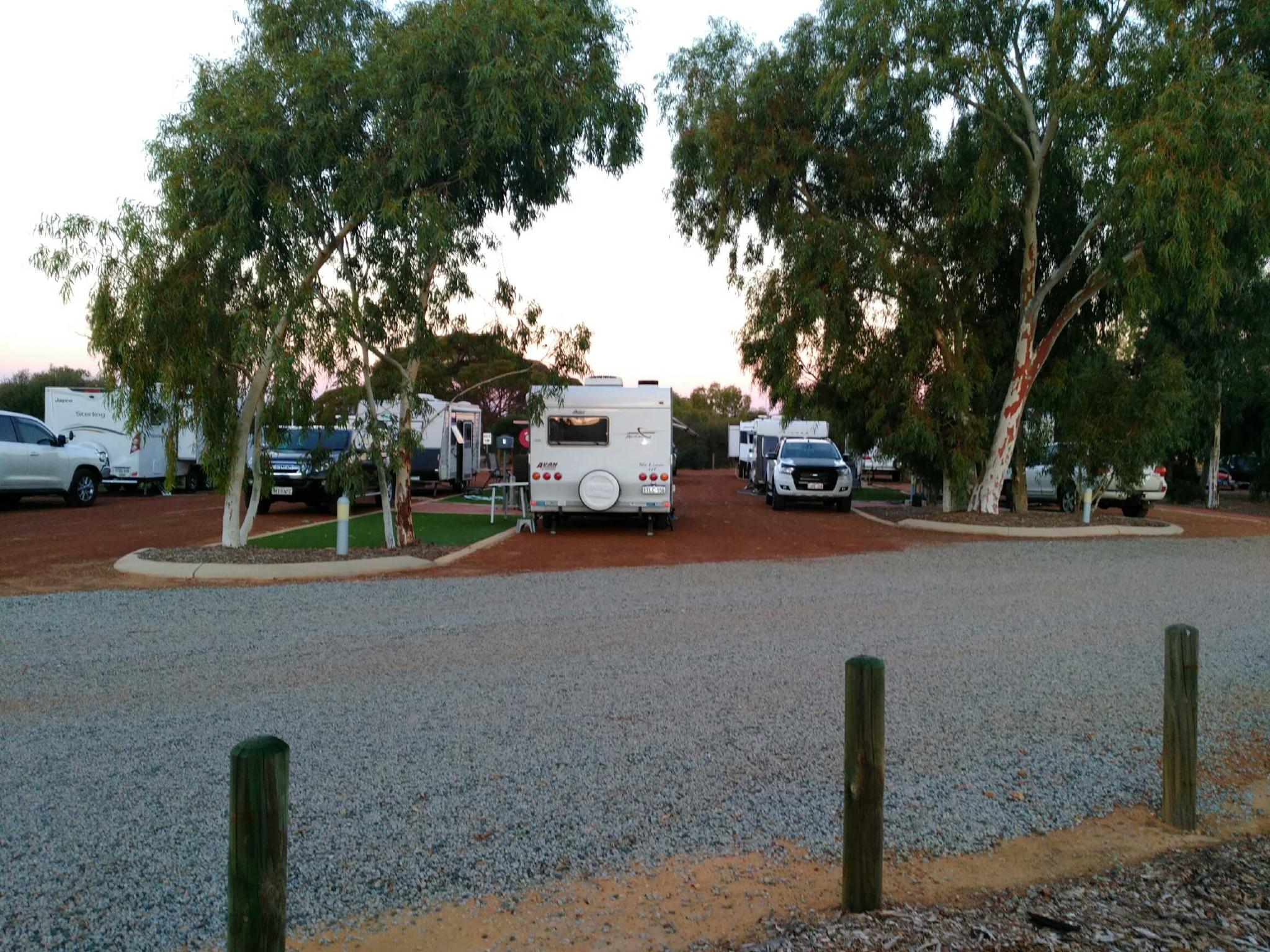 Bencubbin/Kellerberrin Road
Trayning WA 6488
Phone: 0428 997 156
Email: admin@trayning.wa.gov.au
The Shire of Trayning relocated our caravan park to its new location on the Bencubbin/Kellerberrin Road back in 2009. We are constantly working to offer good amenities for those wanting to camp or enjoy the luxury of their own caravan at the Trayning Caravan Park.
With drive-through powered sites, (each with their own artificial turf), clean ablutions, campers kitchen, laundry, BBQ's, grassed area, great close by recreation facilities and more. This quaint little spot really is the peace and quiet you have been looking for.
Situated North on the Bencubbin / Kellerberrin Road and close to town within walking distance to everything.
Our caravan park is dog friendly. (Dogs must be on lead and you must clean up after them).
Free Wi-Fi (for password please contact the Shire of Trayning Administration Office).
Town water, powered sites, laundry and campers' kitchen, with free BBQ's.
Communal fire pit (Seasonal). Check fire season with the Shire Administration Office.
Dump Point access
Bookings can be made by contacting the Shire of Trayning on 9683 1001
Powered Van Site: $25 Per night, $120 per week
Unpowered Van & Tent Site: $8 per night (additional person $3 per night)
Washing Machine FREE, Dryer 3 x $1 coins per 30 mins