SELF CONTAINED

Yalambee Units
28 – 30 Greenham Street
Koorda WA 6475
Phone: +61 8 9684 1219
Fax: +61 8 9684 1379
Email: [email protected]
Six simple self contained units located within walking distance from the swimming pool and supermarkets. 2 double bed units, 4 twin single bed units.
All units are fitted with linen. Units contain full kitchenette with utensils, fridge, private bathroom, washing machine, TV and reverse cycle air conditioning.
$100 per night per cabin
Week: $350
Dukin Short Term Stay
John and Madeline Hayles
667 Cooper Road, Dukin, Koorda WA 6475
Phone: +61 8 9682 1005
Email: [email protected]
Website: dukinshorttermstay.com.au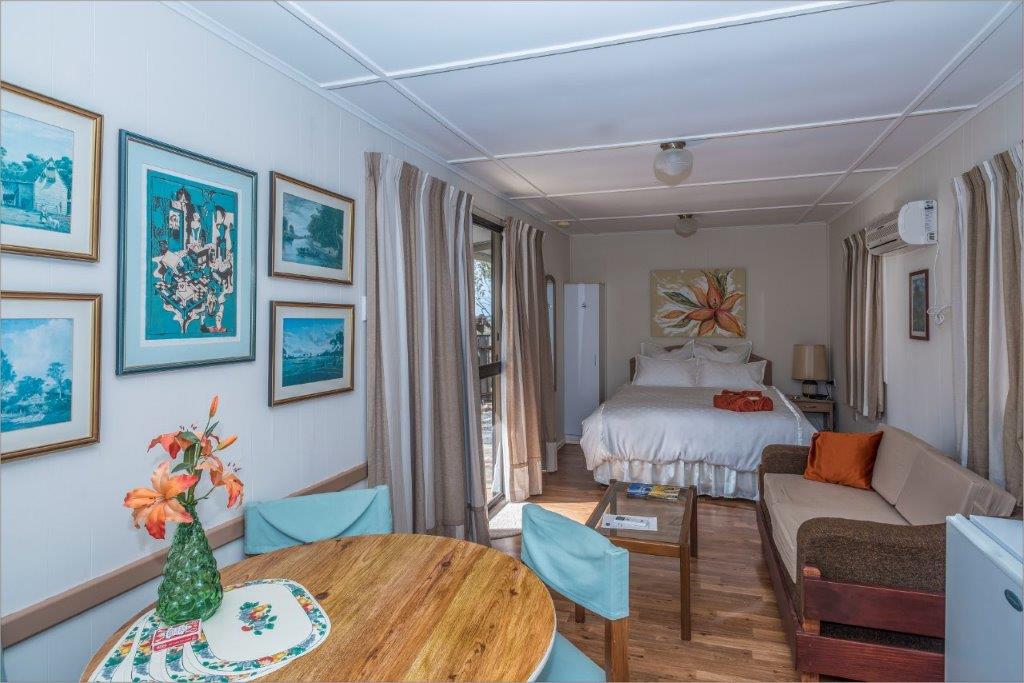 Environmentally friendly self-contained private accommodation with a complimentary breakfast of organic egg, honey and fresh fruit in season from the property.
Peaceful, fantastic hill top views, amazing clear dark night skies for star gazers, or enjoy a game of giant chess or draughts. Plenty of parking space allowing for trucks and trailers in a safe friendly, organic non-smoking environment. For more information visit their website.
Single $110 per night
Double $120 per night and groups on application.
HOTEL

Koorda Hotel
29 Railway Street
Koorda WA 6475
Phone: +61 8 9684 1226
Fax: +61 8 9684 1222
Email: [email protected]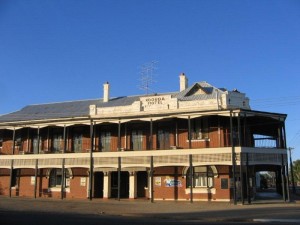 All rooms fitted with new king single beds and double beds, fully air conditioned with TVs. Hotel style rooms with shared bathroom facilities. Communal TV area for all guests. Meals available every night. Hotel has modernised bar, beer garden and kitchen area.
Single: $85 per night
Double: $100
Twin: $100
Family: $125 (consisting of 1x Queen bed & 2x Single beds)
( rates include continental breakfast)
CARAVAN PARK

Koorda Caravan Park
Scott Street
Koorda WA 6475
Phone: +61 8 9684 1219
Fax: +61 8 9684 1379
Email: [email protected]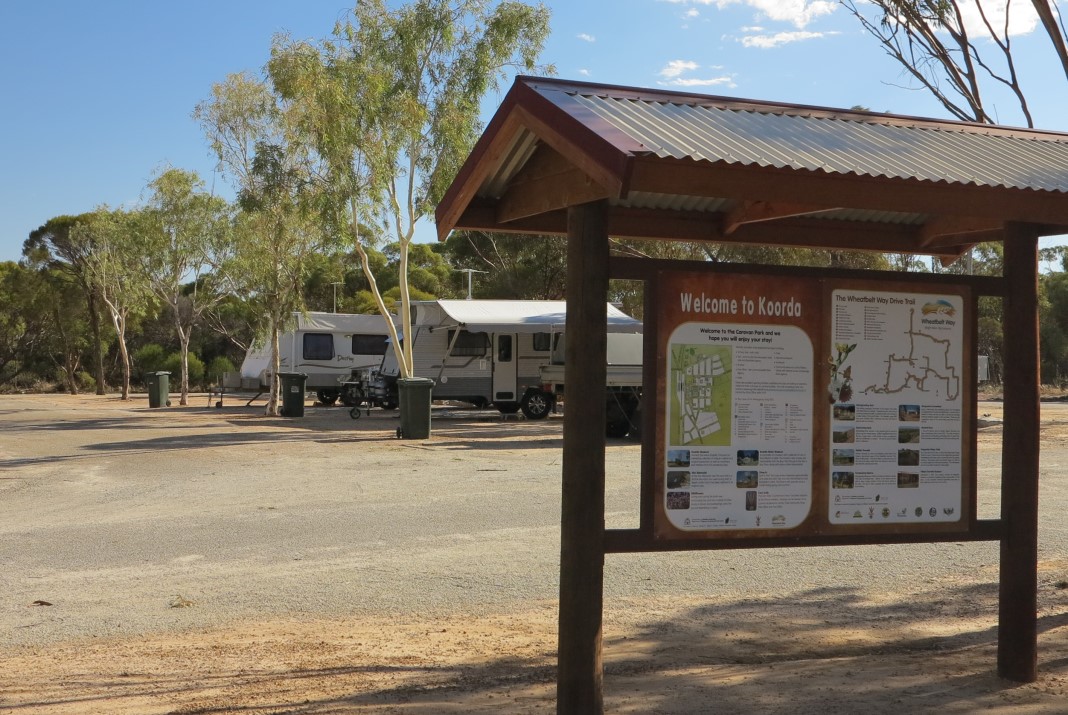 Run by the Shire of Koorda. Powered and unpowered sites with shared ablution block. Disabled ablutions also available. Lovely grassed area with barbecue. Washing machine available for all guests. Camper's kitchen. RV Friendly & Dump Point and Digital re-transmission TV.
Powered Site: $27 per night Week: $110
Unpowered Site: $11 per night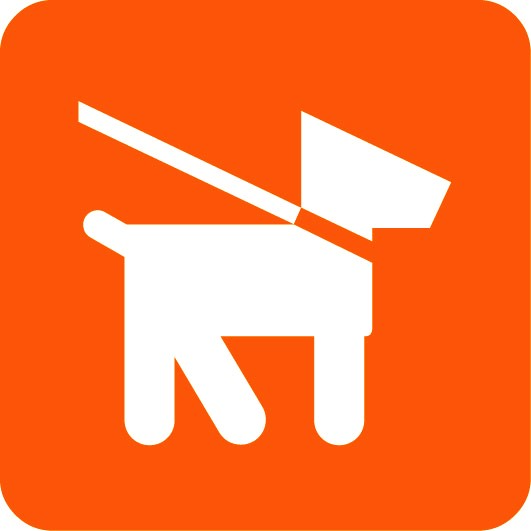 This park is Pet friendly if you utilize your own RV or caravan and does not apply to the parks onside accommodation. Pets to be kept on a leash at all times.