HOTELS and MOTELS
Southern Cross Motel
768 Canopus Street
Southern Cross WA 6426
Phone: +61 8 9049 1144
Fax: +61 8 9049 1140
Email: [email protected]
Website: www.southerncrossmotel.net.au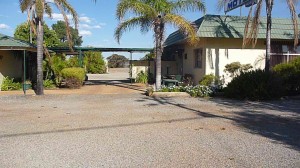 Located in the northern part of the Southern Cross, opposite the Police Station and the local high school. Fully licensed restaurant on site for breakfast and dinner. Swimming pool on site.  Barbecue use available on request. All rooms have ensuite, air-conditioning, TV, fridge, tea/coffee facilities and toaster.
Please contact directly for tarriff
Licenced Restaurant
Breakfast:   Monday 7:30am to 8:30am
Tuesday – Friday 6:30am to 8:00am
Saturday 7:30am to 9:00am
Dinner: Monday – Saturday 5:30pm to 8:00pm
Club Hotel
21 Antares Street
Southern Cross WA 6426
Phone: +61 8 9049 1202
Email: [email protected]
Website: www.theclubhotel.com.au
Federation style hotel in the main street of town with TAB facilities. Lunch and dinner available on premises. All rooms upstairs with shared bathroom facilities. Free WIFI available to customers. Common breakfast room with coffee & tea facilities toaster and microwave. Booking can be made direct thought our website.
Single (3): $45.00 per night
Twin (2): $55.00 per night
Double(1): $60 per night
Double with single bed in room (1): $70.00 per night
Sandalwood Motor Lodge
Great Eastern Highway
Southern Cross WA 6426
Phone: +61 8 9049 1212
Email: [email protected]
Website: www.yilgarn.wa.gov.au/about/southern-cross-caravan-park/
RAC rating: 3.5 stars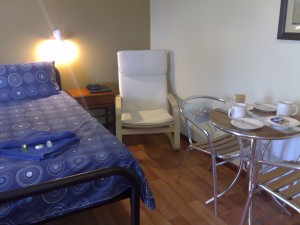 The motor lodge is located within the grounds of the caravan park on the main road of town. There are caravan and camping sites, on-site caravans, standard park cabins and self-contained motel rooms with cooking facilities for singles, couples and family's. The motel style rooms include private bathrooms, air-conditioning, beverage making, fridge, mircowave, toaster and colour TV. Includes a semi-continental breakfast.
Please contact directly for Tariff prices
Railway Tavern
Sirius Street
Southern Cross WA 6426
Phone: +61 8 9049 1030
Fax: +61 8 9049 1003
Budget accommodation with hotel style rooms with shared bathroom facilities. Communal lounge with TV and DVD. Laundry facilities available for guests. Complementary continental breakfast, with lunch and dinner available. Sunday roast a specialty.
Single Occupancy: $40 per night
Double Occupancy: $70 per night
Southern Cross Accommodation Village
22 Spica Street
Southern Cross, WA 6426
Phone: (08) 9049 1416
email: [email protected] 
There are a variety of rooms and packages available to suit your own needs. These include single, double, family/twin rooms and en suites. All meals are provided as there are no kitchen facilities available.
Accommodation package: $100 per night (includes single en suite room, breakfast, packed lunch and evening buffet meal)
Single room only with en suite: $60 per night
Single Room only : $50 per night (no en suite, shared facilities)
Double/Twin/Family Room: $70 per night (no en suite, shared facilities) Breakfast/Lunch: $20 each
Dinner: $22 each
Moorine Rock Hotel Motel
89 kms east of Merredin & 20 kms west of Southern Cross
Lot 17, Great Eastern Highway
Moorine Rock WA 6425
Phone: +61 8 9049 1235
Mobile: 0487480776
Fax: +61 8 9049 1235
Email: [email protected]
Contact: Bob & Jan Stanton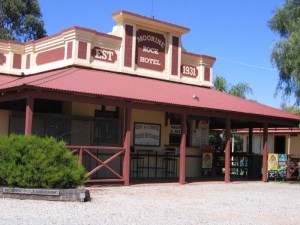 Newly refurbished motel with 3 ensuite motel rooms with queen bed, 3 rooms with shared ablutions and 6 rooms donga style accommodation and East Wing Unit – suits family of up to 8. Country meals available in a country pub. Garden bar which is ideal in the summer months. Small group bookings.
Motel Rooms: $95 per night
Hotel Rooms: $75 per night
Budget Rooms: $55 per night
Family Rooms: $120 per night for 4 people, extra person $10
FARMSTAY
Hampton View Homestead Farmstay
541 Mckenzie Road
Mt Hampton WA
Phone: +61 8 9040 4034
Fax: +61 8 9040 4005
Email: [email protected]
Website: www.hamptonviewhomestead.com.au
Home of the unique annual June dog sled event the "Hampton Hoon".
Located 45 minutes from Southern Cross. Hampton View offers a variety of accommodation options including The Farmhouse, the Quarters, the Shearing Quarters, the Miners Den and camping sites. Tours of the farm available, check out the machinery, visit the farm animals and search for wildflowers during season. Meals are available by prior arrangement.
Check the website for tariffs and availability.

Nulla Nulla Farm Retreat
7 kms on Moorine South Road
Moorine Rock WA 6425
Mobile: 0428498010
Email: [email protected]
Contact: Ron and Laura
Facebook: Nulla Nulla Farm Retreat
Website: www.nullanullafarmretreat.weebly.com

Winner of the 2014 Central Wheatbelt Small business awards "Best Home Business" Category
Located  20 minutes from Southern Cross and 5 minutes from Moorine Rock just off Great Eastern Highway on Moorine South Road.
Self-contained three bedroom farmhouse with two double bedrooms and a third room with two single beds. Family room with additional beds on request.  All with electric blankets. Linen and towels provided. Shower and bath, separate toilet and laundry facilities, air conditioning and wood fire with wood supplied. Fully equipped kitchen and dining room. Prices below include self-catering breakfast. Comfortable living room with TV and DVD. Outside entertaining area with gas BBQ.  Children's playground.  Farm animals and experiences.
single: $70 per night
Double: $110 per night
Family: (4) $130 per night
Full House: (6) $160 per night. $20 per night extre person
The caravan park is located on the main road of town and also includes the Sandalwood Motor Lodge. The park has a drive-through powered sites, grassed tent sites, two ablution blocks, Campers' kitchen and a Recreation room. Dogs are allowed in the park, conditions apply. Park Cabins and On-site vans – double beds are made up but additional beds require own linen. (Sorry, No Pets). Facilities include: coin operated laundromat, free barbecue's, playground, tv room, eftpos and tourist information.
Please contact directly for Tariff prices.