HOTELS AND MOTELS

Kulin Hotel/Motel
Johnston Street
Kulin WA 6365
Phone: +61 8 9880 1201
Fax: +61 8 9880 1010
Email: [email protected]
The hotel/motel provides country style surroundings while enjoying a meal in the restaurant. Accommodation for families or singles, offering six motel rooms. All rooms have fridge, toaster, kettle, air-conditioning and TV with private ensuite.
Unit Room: $94.00 per person $121 for 2 people Extra Person: $25.00
Twin Room: $49.00 per person $75 for 2 people
Queen Room: $59.00 per person $75 for 2 people
BED AND BREAKFAST

Wisteria House

Johnston Street
Kulin WA 6365
Phone: +61 488 595 186
Email: [email protected]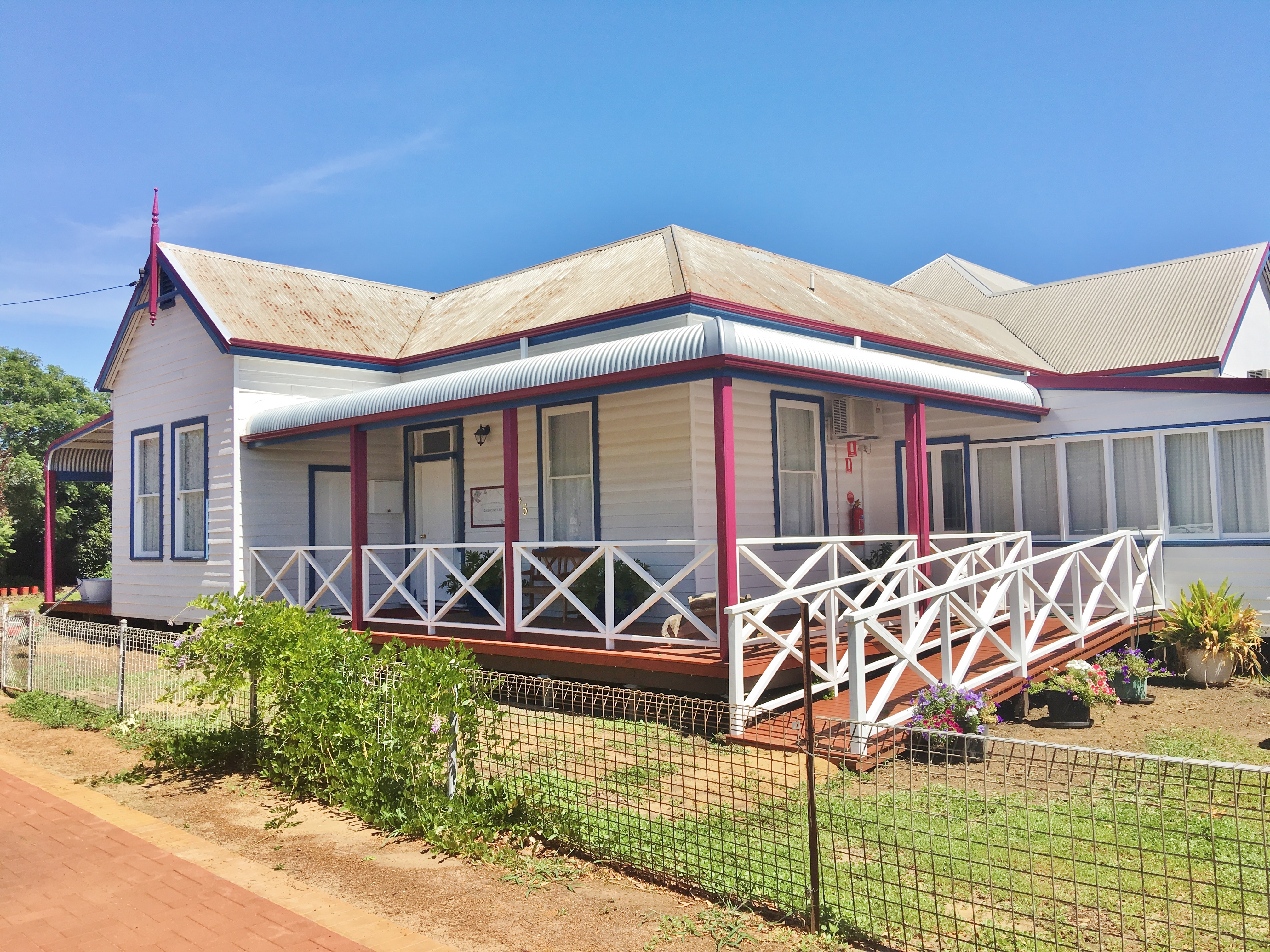 Wisteria House is a bed and breakfast with capacity for 12 people in a variety of configurations including queen, double and twin. One queen room has its own ensuite with the rest sharing a lovely big bathroom with separate toilets. Guests have full use of the huge kitchen, formal dining area, lounge room and TV area. Complimentary continental breakfast. Right in the centre of Kulin within walking distance to shops, playground, swimming pool and museum.
Come and meet Gwladys to learn about the fascinating history of this unique building that was once a boarding house, now lovingly restored.
CAMP AND GROUP ACCOMMODATION

Kulin Retreat
Gorge Rock – Lake Grace Road
Kulin WA 6365
Phone: +61 8 9880 2000
Email: [email protected]
Website: www.kulin.wa.gov.au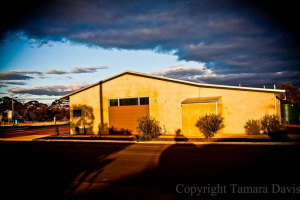 Kulin Retreat (formerly Kulin Hostel) caters for large groups and schools. The Retreat is in walking distance of Kulin's fantastic amenities including the Freebairn Recreation Centre, Giant Slide and Aquatic Centre and new Discovery Zone. The facility consists of dormitory style accommodation, sleeping up to 46 people. Supervisor rooms are also available along with a fully equipped kitchen, communal entertainment area with couches and pool table, flat screen television, DVD player, stereo and laundry facilities. All linen is supplied. Kulin Retreat is utilized by the internationally recognized "Camp Kulin" program.
Bookings and prices: Can be made directly to the Shire of Kulin Ph: 0457 801 008 or Email: [email protected] Bookings in advance are essential and are to be made within business hours (Monday – Friday 8:30am – 4:30pm)
CARAVAN PARK

Kulin Caravan Park
Johnston Street
Kulin WA 6365
Phone: 0439 469 850
Email: [email protected]
Park up and relax in our new Caravan Park, conveniently
located in the centre of town, offering powered and tent sites.
RV Friendly Kulin is pleased to welcome visitors to our wonderful town and shire. As an RV Friendly Town we offer convenient facilities for fully-self-contained visitors, including a dump ezy point and free overnight stays.*
*Conditions apply please contact the Shire of Kulin for more information: 0439 469 850 or [email protected]