MOTEL

Westonia Tavern
Lot 1 Wolfram Street
Westonia WA 6423
Phone: +61 8 9046 7012
Fax: +61 8 9046 7034
Mobile: 0409 706 588 (Manager Amy Stevens)
Email: [email protected]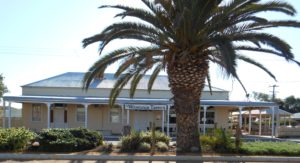 Located on the main street of Westonia. 12 single rooms with ensuite and two double/ family rooms with ensuite. Breakfast and lunch available upon request. Dinner is available from 6pm – 9.00pm.
Single: $80 per night
Double / Family: $100 per night
CARAVAN PARK

Westonia Caravan Park
Lot 357 and 358 Wolfram Street
Westonia WA 6423
Phone: +61 8 9046 7063
Fax: +61 8 9046 7001
Email: [email protected]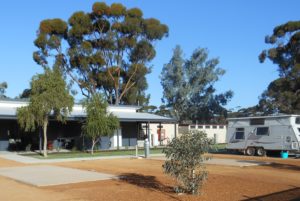 All booking to be made through the Shire of Westonia. Barbecue, ablution block and laundry, fully grassed with cemented areas for vans. Use of the swimming pool in summer months.
Powered Site: $15 per night
Unpowered Site: $11 per night